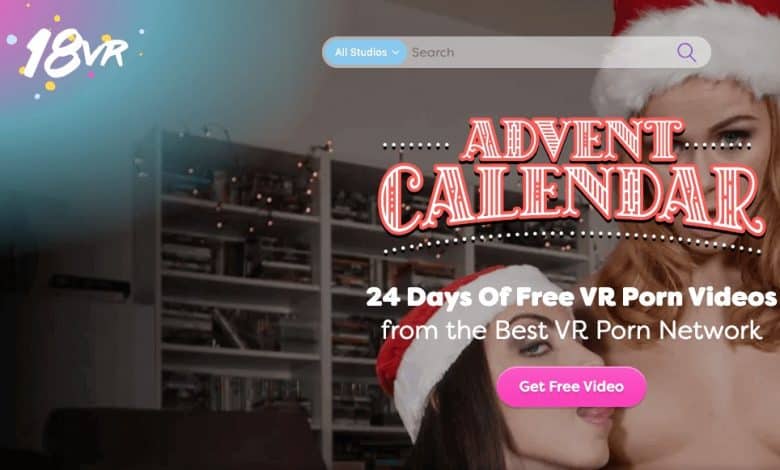 VR technology has been a mainstay in the porn industry for some time now and 18VR is on the top of the list. It's no surprise too, as the porn industry tends to adapt itself to whatever trends and technologies are available so that the audience always comfortably enjoys content. Find out all the information you need before signing up for this 18VR review.
Well, there aren't many better ways to enjoy porn than being inside it, is there? This is what VR porn gives you. Of course, there are some videos in VR that allow you to watch them as if you were simply seated in the room.
The majority, however, consists of sex from a first-person view to give you the feeling of being pleasured by the stars.
This is a review of one such site known as 18VR. You can expect to see a rundown of what you can expect to find on the site, what makes it appealing, and even the site's pricing model.
---
What is 18VR?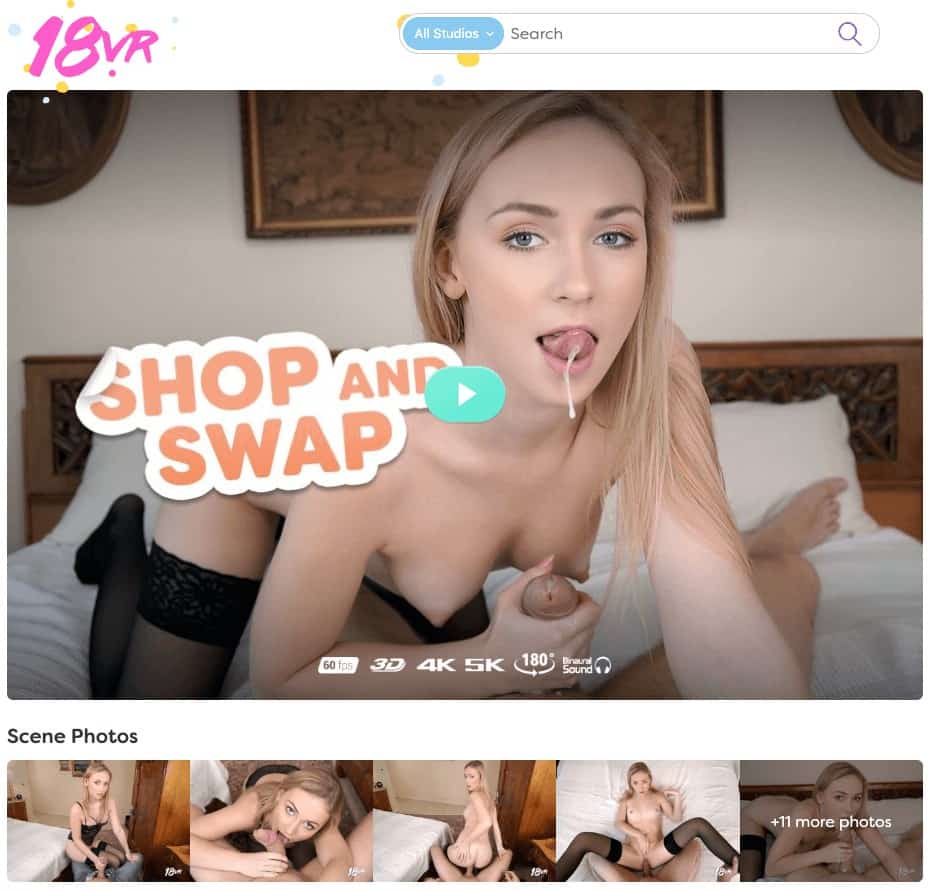 As you can probably ascertain from the site name, 18VR places its focus on teen porn. It's one of the newer sites in the VR adult space, so the number of scenes that are available is a bit lower than those of sites that have been around a bit longer.
In fact, 18VR only started its operation in the summer of 2017. Be that as it may, the site is updated weekly, so as time passes, you can expect to see the numbers climbing to new heights.
The site is focused on teens, so even though there is variation in what is being done in the videos, the stars are usually teenagers. You probably figured that out based on the site's name, though.
---
Is it Worth It? My 18VR Review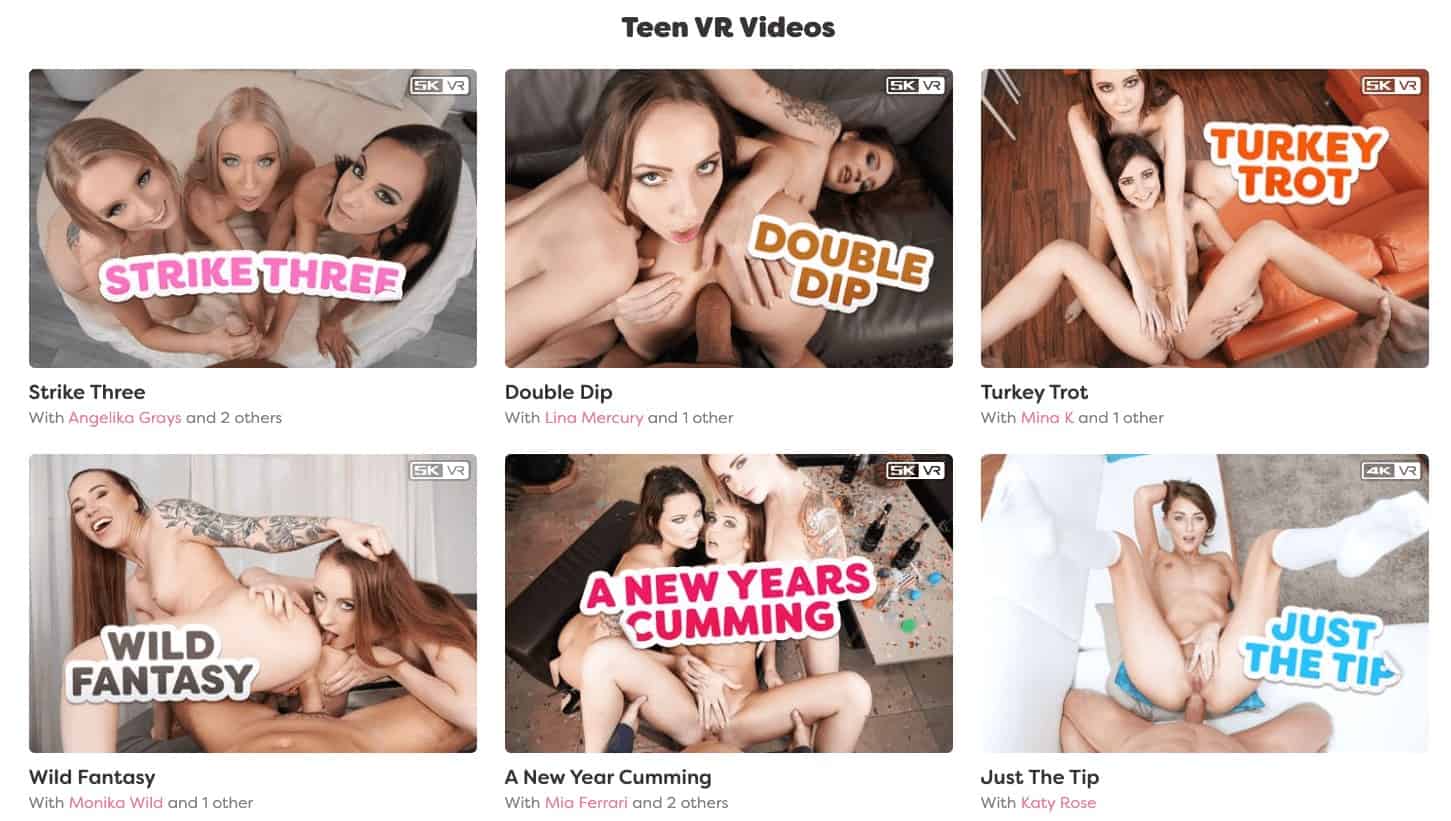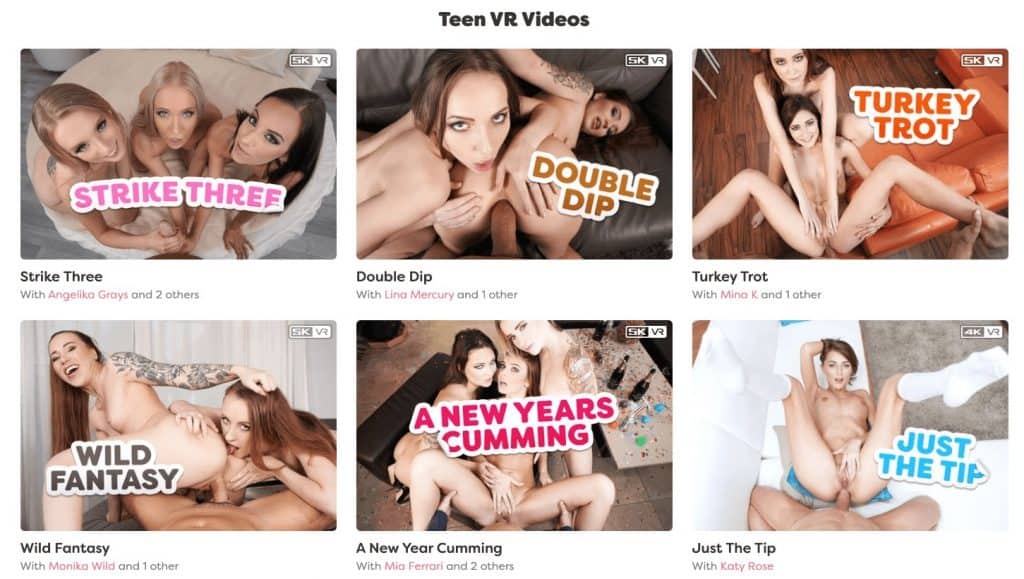 Though 18VR is relatively new, the site offers quite a bit to ensure that its audience feels value for their time and money. On that note, the subscription cost for 18VR is low compared to some of its competitors.
The first point to note is the range of devices that there is support for. Whether you have a VR headset from Oculus, Vive, Gear, Sony, etc., the chances are that your headset is supported, and all you need to do is put it on and jump in.
Though the site is teen-focused, there are several ways to enjoy them to your heart's content. There are videos with one model, two models, or even three who are waiting to please you at every turn.
Since there is a low number of VR videos, it's no surprise that there are numerous non-VR titles for you to enjoy as well. Some of these are even in 3D. Videos come in a 4K or 5K resolution, so you can always expect the best visuals that technology has to offer.
Note that 18VR is part of a network that also consists of VRCosplayX, BabeVR, KinkVR, and BaDoinkVR, so there's more out there for you to access if you ever feel as if you want to switch it up from just teens.
---
Content and Variety on 18VR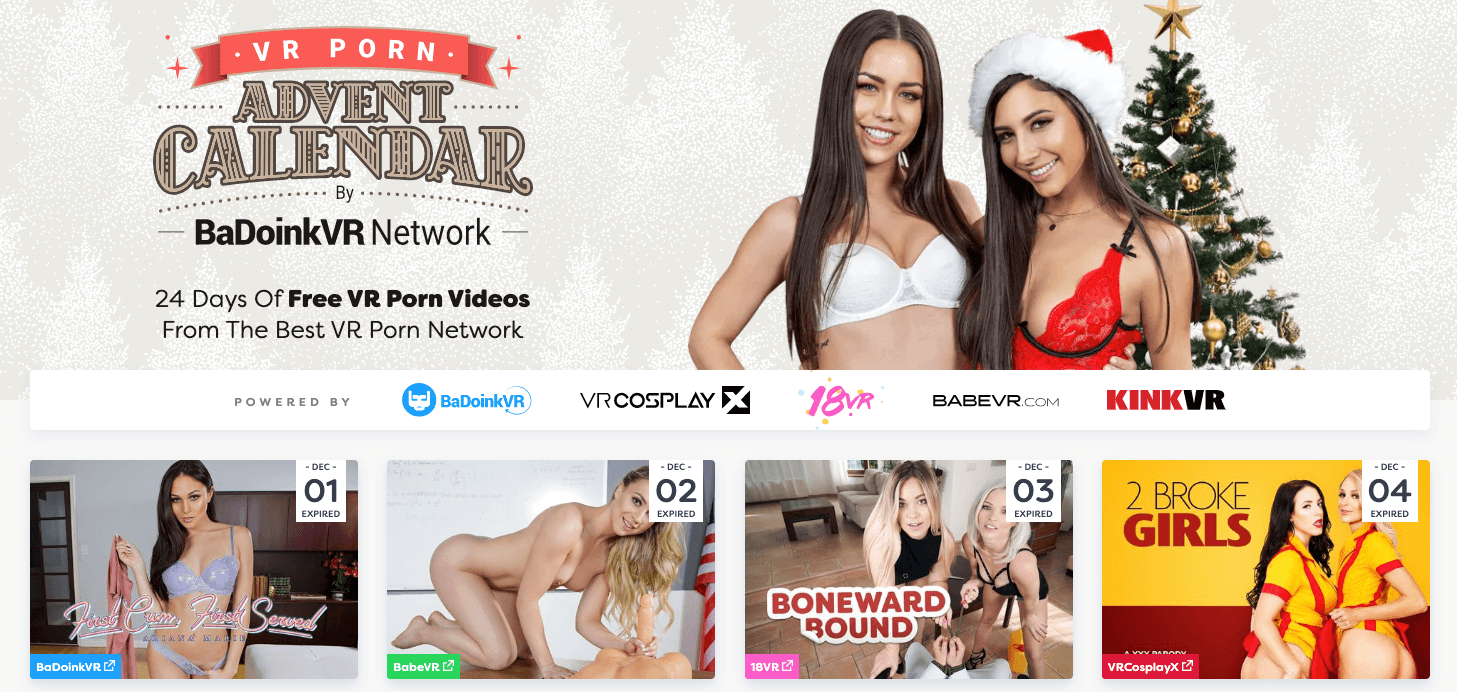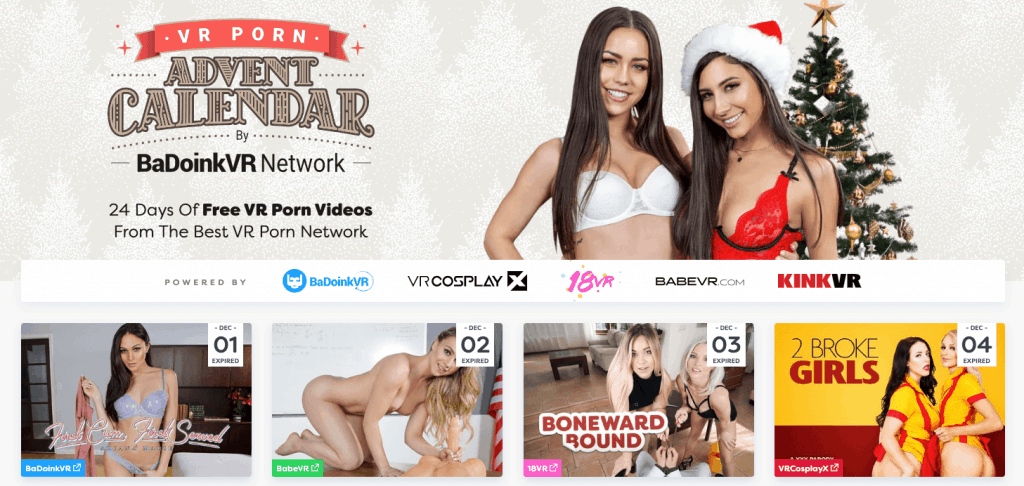 In terms of sheer volume, 18VR has over 135 full-rendered VR scenes. That number may not seem like much when compared to some of the veteran VR porn sites; however, the variety that's available more than makes up for the number.
The stars aren't carbon copies of each other. There are over 90 stars who all react differently, talk differently, and even look different. There are blonde teens, brunette teens, ebony teens, etc.
It isn't all just vanilla sex either as there are categories such as cuckold, domination, MFFF, squirting, etc., that are available.
---
18 VR Design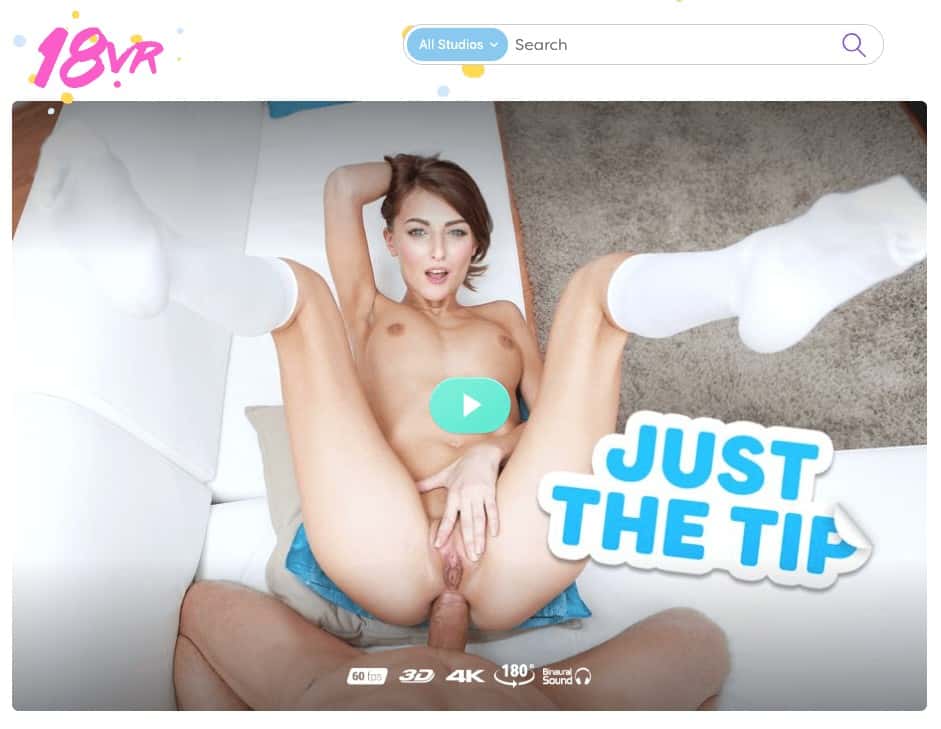 The design of the site is very simple and intuitive. It also uses a predominantly soft color palette, which gives a very pleasing effect to the eyes.
You can see that a lot of effort was put into making the site as easy and as convenient to navigate as is possible. You can find videos, support, a gateway to partner sites, etc. with ease.
---
18VR Features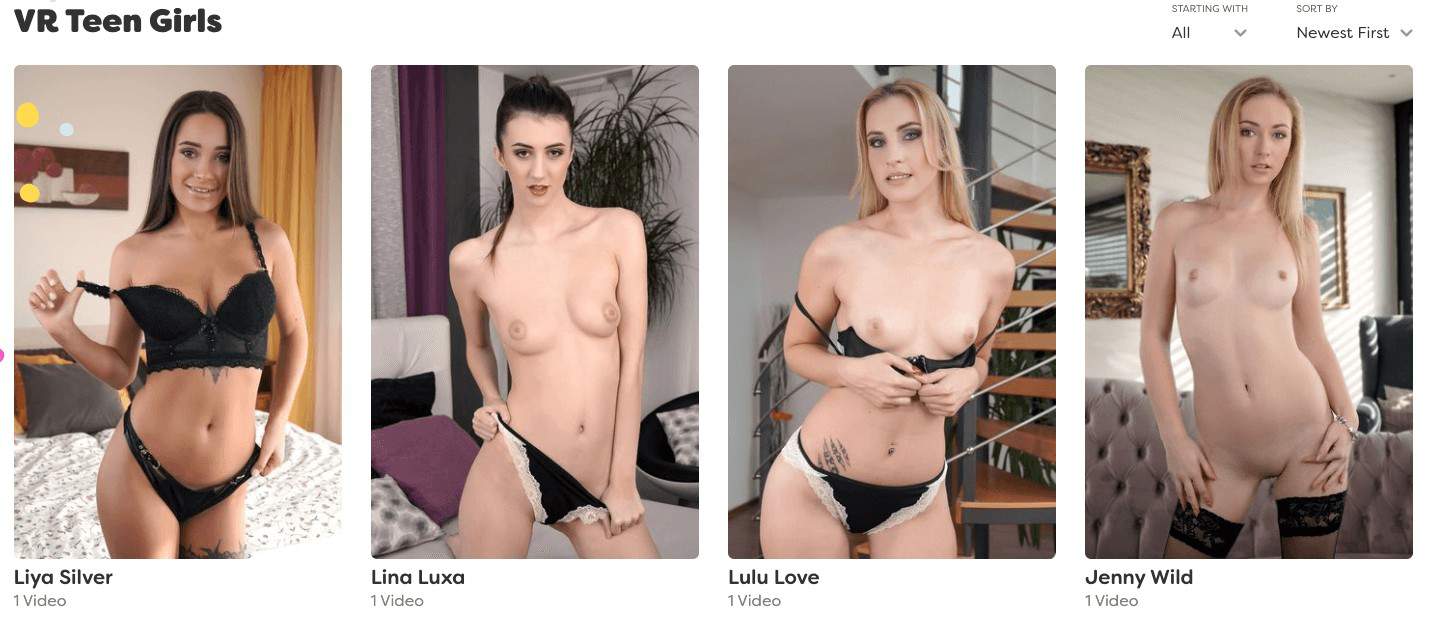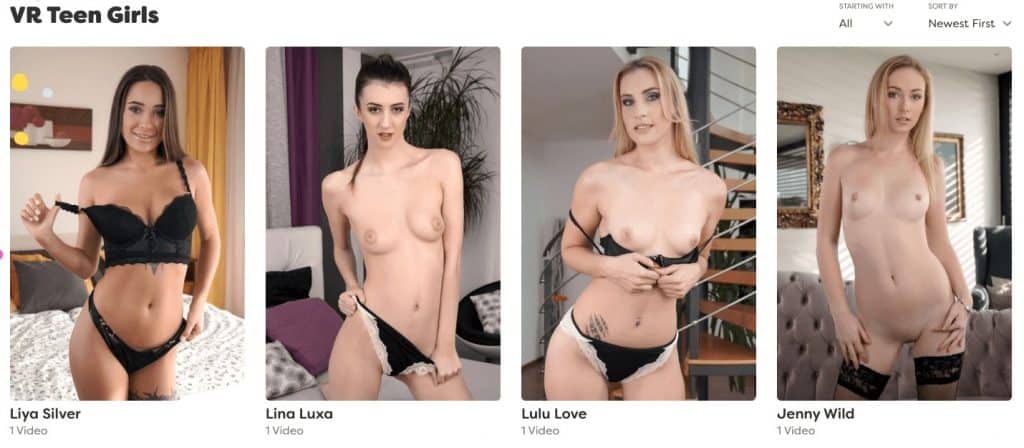 The site boasts a variety of features to make your viewing experience unforgettable. Here are some of the best ones that stand out:
Device support – People looking to use the site do so on a variety of platforms with a variety of devices. 18VR supports all the main VR headsets such as Google Cardboard, Oculus Rift, PlayStation VR, HTC Vive, etc.
Partner Sites – 18VR is part of a network of sites that include the very popular BaDoinkVR. With your 18VR membership, you can view videos from these partner sites to truly vary your experience.
Device Setup – From the site's help menu, you can access in-depth instructions on how to set up your headset and device to get your VR experience.
---
18VR Pricing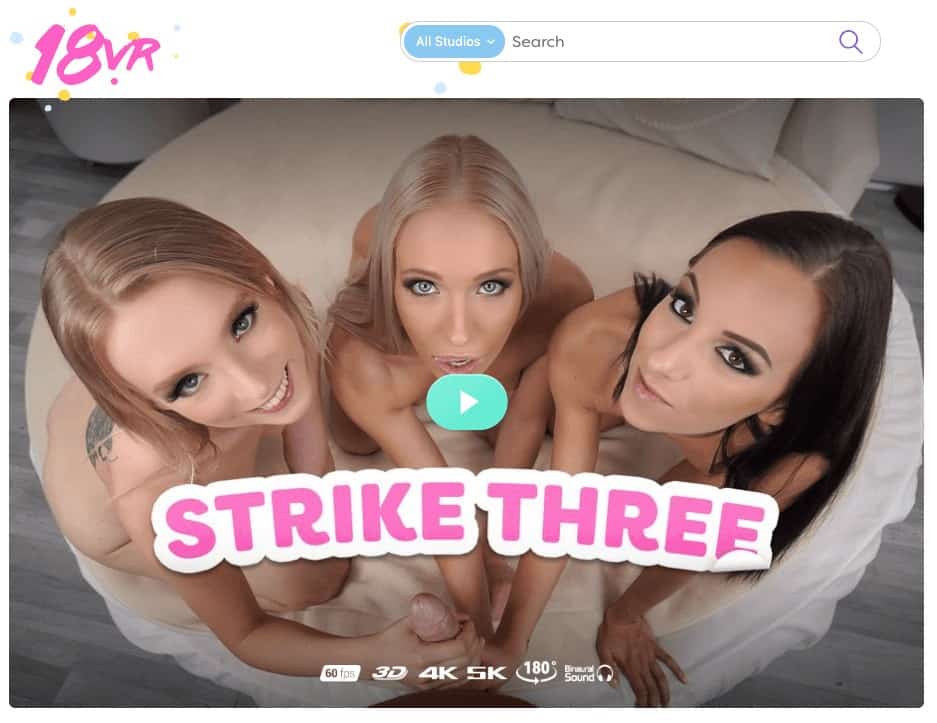 There are three pricing options, which are identical to the other sites that make up the network. They are as follows:
Trial – Here, you spend $1 for a bit of mobile streaming and one video download. It's a good way to test the waters before diving in.
Monthly – Here, you spend $24.95 monthly to enjoy unlimited streaming and downloading of the site's content.
Yearly – Here, you spend $7.50 monthly (billed annually) to get unlimited access to the content on the site via both streaming and downloading.
Note that the two recurrent subscriptions include a free Google Cardboard. Make sure to review the terms and privacy pages before signing up.
---
Other 18 VR Customer Reviews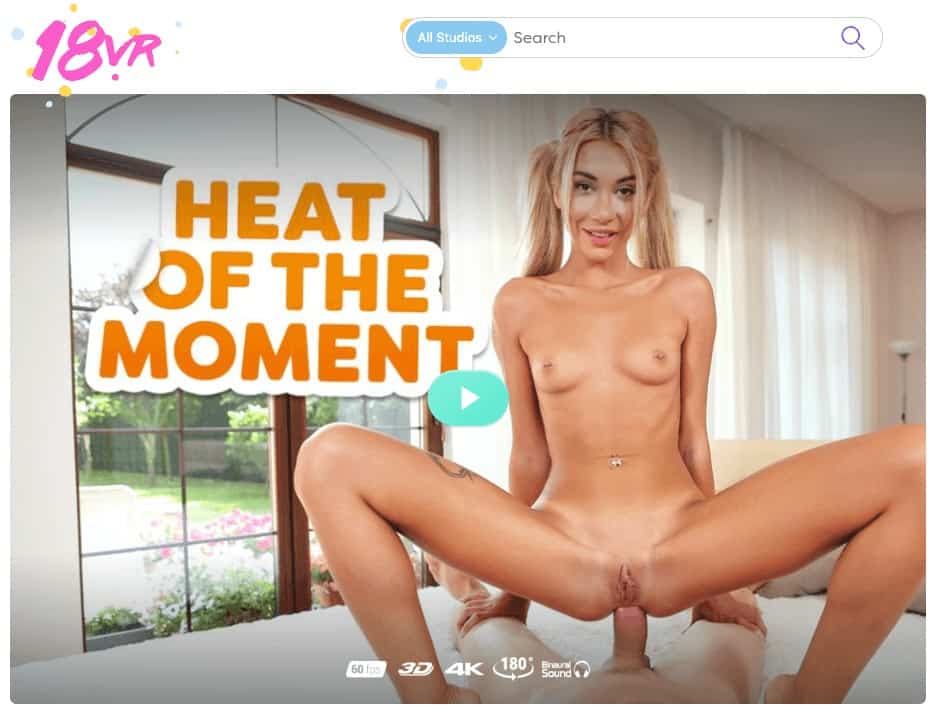 Though 18VR is a smaller site than some of its competitors, it still has a dedicated user base. Some of these users are kind enough to share their experiences as users of the site. Hopefully, these reviews help you in making your own decision on where the site is concerned.
"I've been a fan of the teen genre for as long as I remember. There's this innocent, yet wild vibe that teens bring, and I just can never get enough of it. My whole reason for trying out 18VR was a cross between how I feel about teen porn and a desire to try out the whole VR craze. I'd been aware of it for a while, but I wasn't sure how well it would translate to the adult film industry. Well, not only did I satisfy my curiosity, but I also had a blast while doing so. I had so much of a blast that I decided to become a member. The number of videos currently available is admittedly small, but it's still more than you can go through for some time. Even if you do manage to get through them, the other sites in the network have stuff for you to watch too, so there's no big deal."
"I was honestly just trying something new. I'm a PS4 gamer, and I found out that the headset was supported by 18VR. Until then, my headset had only been used to traverse VR worlds in games such as Resident Evil 7. I had never had a purely pleasurable experience in VR. I can't say I didn't enjoy my experience. I didn't know that I could enjoy seeing teens pounded so much, but here I am telling you about it."
"For me, I got a bit desensitized to non-VR porn. That's probably my own fault for going overboard with it, but I still wanted to be able to enjoy the things I was seeing. I turned to VR hoping to feel as immersed as I used to, and I got more than I could ever imagine. 18VR is a cool site, and I think I'm going to be around on it for a long time to come."
---
Other Comparable VR Sites
Comparable Site: Check out our review on VirtualRealPorn
Comparable Site: Check out our review on VRCosplayX
---
My Final Verdict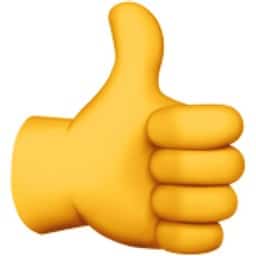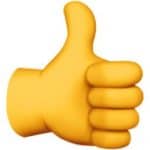 18VR has a lot to offer for a site that's so young. There is a lot of variety, and the site is very easy to use. Pricing is affordable, which adds to the value that you receive.
Based on all this, the site comes highly recommended for those who enjoy seeing teen porn videos.
---