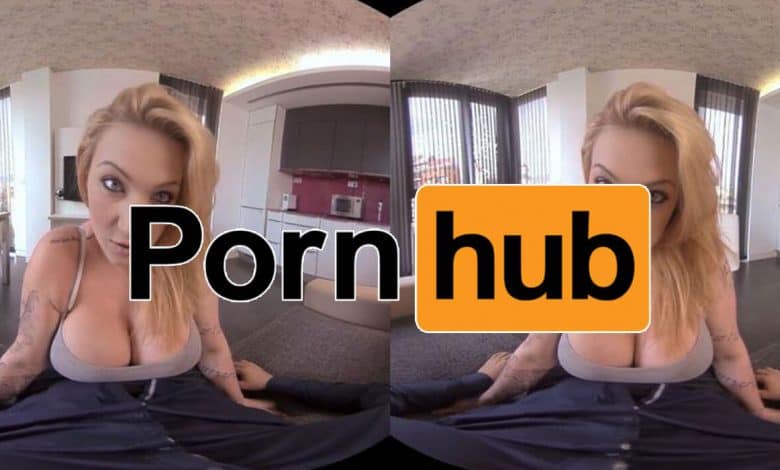 Are you ready to talk about Pornhub VR? Thanks to technology, there has been a rapid evolution in almost everything over the years. Thankfully, the porn industry wasn't left out. This is the reason that we can enjoy some of the hottest sex videos in the best quality available today on platforms, such as Pornhub VR.
Every time there is an upgrade in internet speeds, video rendering, or even playback technology, you can bet that an upgrade in your porn videos is not far behind.
I don't know about you, but this makes me very happy. I am someone who holistically enjoys porn, which you could probably tell from the fact that I'm here providing you with a comprehensive review of a VR porn site.
Of all the upgrades that have happened, I think VR may just be the best one. Have you ever checked out the POV category of porn? isn't it just awesome how everyone works together to give you that feeling that you are in the video?
Though it helps with immersion, you're still viewing everything through a screen. The boundaries of that screen, the walls behind it, the lighting in your room, among other things, are still reminders that you aren't even close to the recording studio.
VR technology, however, feels as if it puts you directly into the room and allows you to enjoy hot sex with girls that you typically only get the chance to watch.
This takes me to Pornhub VR. Of course, Pornhub needs no introduction. It is arguably the most popular free porn site on the internet. It is well known for a variety of videos that always deliver.
So, when the site creators decided that it was time to make the jump to VR, you can bet that everyone was more than ready.
---
What is PornHub VR?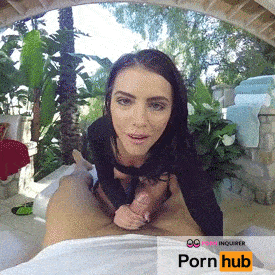 Let's talk about Pornhub VR for a moment. Since Pornhub is best known for its free offerings, many people don't even know that Pornhub premium exists. As the VR offerings fall under the premium umbrella, even fewer people know about the kind of immersive that they're missing out on.
The idea behind Pornhub VR is to provide you with a slew of VR content from both Pornhub and other partner foreign companies. This makes Pornhub VR unique in the sense that it never feels like a one-trick pony.
If you were supposed to look at most other VR sites, you might find that there is a style associated with each one. This makes sense because there are only so many directors and production crews in a single place.
Having a combination from multiple sources means that Pornhub not only offers diverse content, but it also offers combined libraries, which gives viewers a plethora of choices.
There are many ways to search and customize your porn experience, and you get to enjoy all of this in an ad-free space.
---
Is It Worth It? My Pornhub VR Review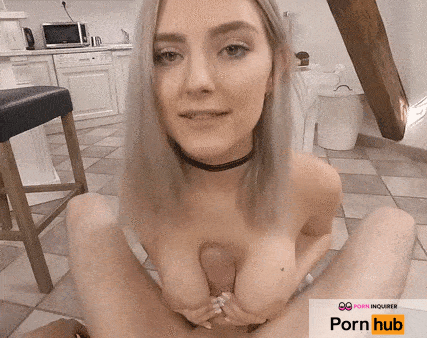 Now, we're talking about a premium offering on Pornhub VR. This means that diving in requires some level of spending. Nobody wants to waste money. This is especially true when people like you and I have chosen to bypass free porn offerings to enjoy the best that the internet has to offer.
Therefore, let me put your mind at ease and take you through my own review, based on my experience. This should give you an idea of the extent to which a subscription to Pornhub VR is worth your time and money.
First, the site offers a seven-day free trial. This means that you can relax for a week, enjoy great sex with your favorite porn stars, and have some time to think before you commit to a subscription.
Bear in mind that all the videos are rendered in incredible quality and that there are no ads. This allows you to enjoy the content in a seamless manner that you couldn't get with the free experience.
As I alluded to before, there is seemingly no end to the catalog that makes up Pornhub VR because of the numerous sources of content. The base site has over 10,000 VR videos. This number skyrockets even further when you start to factor in all the offerings from the various other channels.
Pornhub believes in offering its VR content in a slew of existing categories. Therefore, your experience is not limited, and you can view anything you may want, from roleplay to BDSM, to rough sex, and more.
I don't know that there is another VR site available that provides this much content. Don't let the quantity fool you, because the quality also makes it worth it.
---
Other Pornhub VR Customer Reviews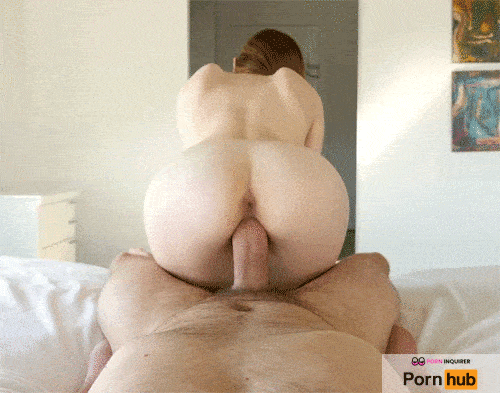 Though Pornhub VR is not as popular as the free version of the site, there are people who have had and enjoyed the interactive experience. This has allowed Pornhub VR to create quite the track record for itself based on positive reviews. Here are a few of the said reviews from people who had an amazing experience:
"I had been waiting for ages for Pornhub to debut a VR offering. I know that there are many other sites that I could be using, but Pornhub has always been my thing. I did try a couple of alternatives, but all the VR videos that they offered felt like different versions of the same thing. Finding out that Pornhub made its way into the VR arena was exciting for me. As I expected, there were a ton of categories for me to enjoy in different ways. Pornhub VR for the win!"
"I know that there is a lot of effort that goes into the production of VR videos. My knowledge of this makes me a bit more forgiving than others of the lackluster content that I generally see in VR. Still, it does get super annoying to see the same thing over and over. Thank the universe for Pornhub VR because I do get some real variety here."
"It's VR content combined with Pornhub's tradition of doing amazing things. Do I really need to say more? I suppose I do if people may be reading this while being skeptical. Stop worrying guys. The videos are very good. This is coming from a girl who has very specific tastes. If I can enjoy this site so much, I'm sure everyone else is certain to enjoy it even more."
---
Type of Content and Variety on Pornhub VR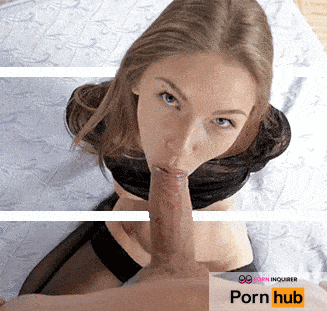 The content that is available on Pornhub VR is akin to an endless ocean made up entirely of porn videos. That should clue you in on how impossible it is for you to binge and get through everything that's on the site.
Additionally, the site is updated almost daily with offerings from both Pornhub and other sources. This means that even if you were to start now, you would never complete the entire VR library.
There are so many videos available that Pornhub VR can fully populate categories that are usually filled with normal videos. Note, that the offerings available are not just VR videos, as Pornhub VR is bundled in your Pornhub premium subscription. Therefore, you have access to the entire catalog of videos that fall under Pornhub premium.
Like the VR section, the premium section borrows heavily from some of the top porn sites in the world. When you add it all up, this means that there are hundreds of thousands of videos available for you to enjoy.
---
Overall Design of Pornhub VR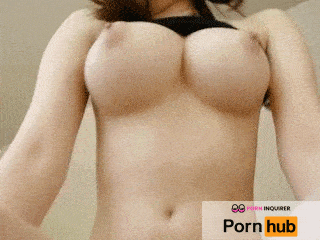 The design is what you've come to expect of Pornhub based on its reputation. Whether you're viewing videos under the free, VR, our premium section, there is an aesthetic that is synonymous with the site on Pornhub VR.
The trademark colors are black and yellow, and they blend in a unique fashion to give the site a modern look. Suggested videos are always present, and all the controls that you need to navigate the site are clearly established.
Categories and filters on Pornhub VR, which are easy to use, allow you to tailor the experience to your individual needs. The site design is one that is both very pleasing to look at and intuitive to use.
---
Features of Pornhub VR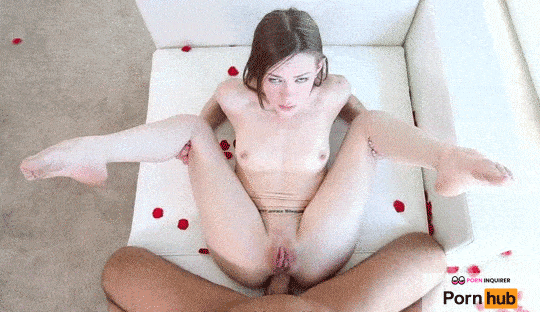 Here are a few of the features that make Pornhub VR available an amazing experience:
support for all major VR headset types
a FAQ section that answers all the questions that you may have about the experience
access to videos across many different sources
well-designed search algorithm that allows you to pinpoint what you need
24/7 customer service to address any concerns and queries that you may have
---
Pricing of Pornhub VR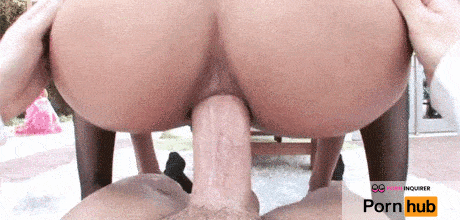 There are three pricing tiers where Pornhub VR is concerned. There as follows:
Free – seven-day trial for evaluation
Monthly – $9.99/mo – billed as a single payment of $9.99 every month.
Annually – $7.99/mo – billed as a single payment of $95.88 every year.
---
Other Comparable VR Sites
Comparable Site: Check out our review on WankzVR
Comparable Site: Check out our review on BadoinkVR
---
My Final Verdict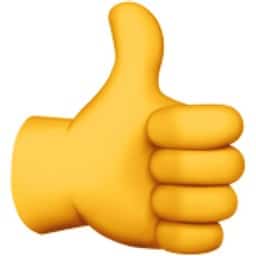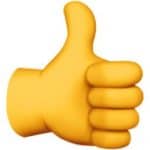 Pornhub VR is the definitive virtual reality sex video offering. Not only does it offer a unique level of variety, but it also provides a simple and satisfying user experience. The fact that Pornhub VR is wrapped into the Pornhub premium package makes it even more worthwhile. I give the platform my full endorsement, so feel free to jump in.
---