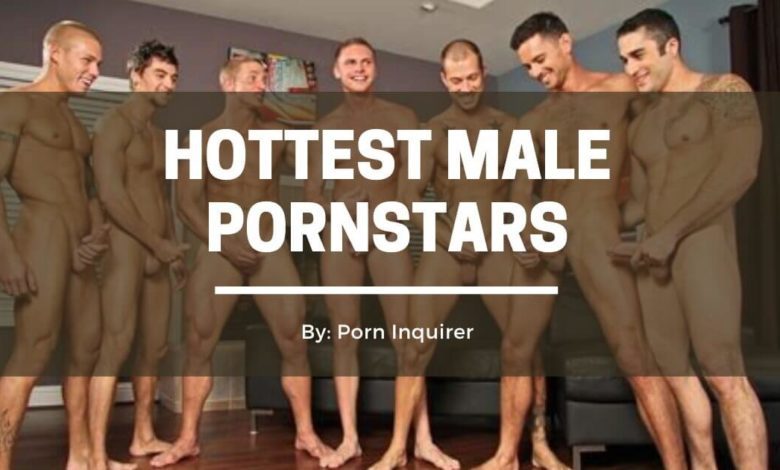 Frequently, we forget the real MVPs who work diligently to ensure that we fans are provided quality adult entertainment all the time. We're talking about male adult performers. While our eyes always zero in on girls with curvy bodies, huge titties, plump booties, and juicy pussies, we believe it's high time to pay our respects to their partners.
Here are the best 18 male pornstars in porn of 2024. Check out who made it into the list by continuing to read below! If you can't control yourself and want some local sex action right now, check out these sites below.
The Top 18 Hottest Male Pornstars in Porn of 2024 (How We Judge)
Determining the hottest pornstars on this list was no easy task for the Porn Inquirer Team. We chose the best-looking male porn stars with great-looking bodies, well-endowed manhood, and the most important criteria of all, capable performers on-scene with great chemistry with their partners. In our book, these men—both newcomers and veterans—are just some of the best male adult performers who wowed us this year. Enjoy!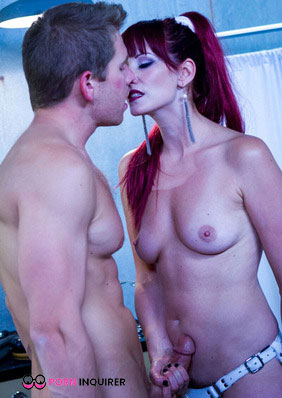 Alex is as straight as you can be. He can only be attracted and will be attracted to pussy. He's currently one of the hottest male pornstars in PornHub with an impressive 10th spot overall.
What's more to be impressed about this guy? He just happens to have a whopping 2.2 billion video views and close to a million subscribers on the porn site. Talk about a large following. But his appendage is understandably larger too.
---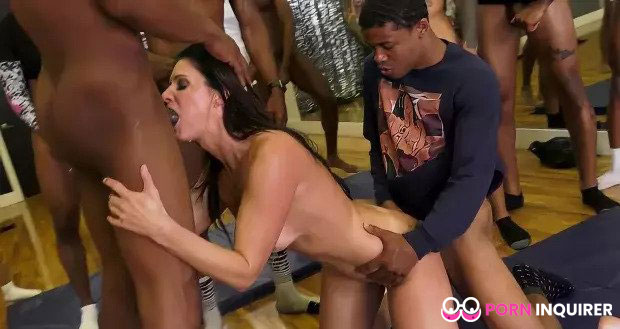 You can describe Lil D as the epitome of a beautiful chocolate man. And thousands of guys and girls think so too. Even if he's on the lighter side at only 66 kgs and 175 cm, this guy is currently sitting at the 73rd spot with over 279 million videos.
He's been featured in Bang Bros Network and is working on more content every single day. The Harlem-based dynamo has over 141,000 subscribers too.
---
[Photo Redacted Per Request]
Known as "The POV God" the mysterious Latin stud would only bare his cock but not his face. But our best guess is that it adds to the allure of his videos for his fans.
Even if he only has 70,000 subscribers, his video view count is over 3 billion views—such an outstanding feat for a "small player." That's our boy Tony Profane, don't you cancel him just yet.
---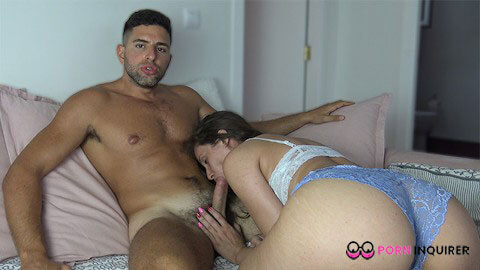 The Spanish hombre, Antonio Mallorca, is muy caliente. So much so that he earned an outstanding 288 million video views on his Pornhub channel alone. Impressive, no?
Born in Mallorca, Spain, we would say he's lucky as he is endowed with a 10-inch rock-solid cock. No wonder the girls are fighting to have a piece of Antonio! Towering at 6'1, the brown-eyed charmer has over 20 million profile view. I'm sure you'll be too!
---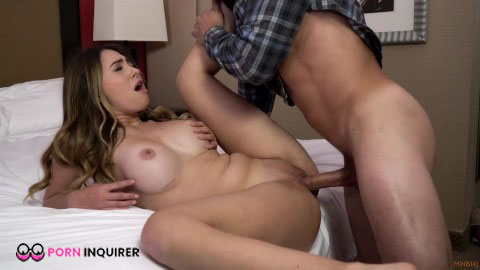 Another anon here in the list ranking at 156, Mark Rockwell has been active since 2011. He considers himself a "low-life smut peddler with exquisite taste."
The American stud has slayed cunts many, resulting in a billion video views and close to half a million subscribers. That's one remarkable feat for a pornstar you haven't seen his face yet. He also mentioned that some of his turn-ons include pigtails, chucks, and shorts.
---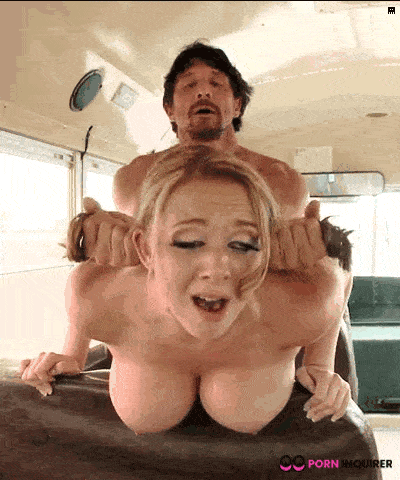 This certified ladies' man has made his on-screen partners surrender and even forget that they're actually shooting porn. From the expressions on their faces, you could tell how much they love their pussies getting rammed by this raging bull. Tommy's signature moves won him awards for his outstanding performances in pleasing women.
---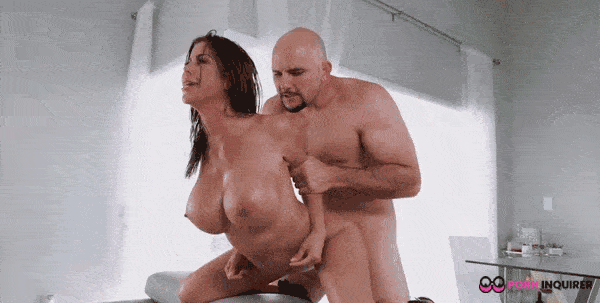 His shaved and bald head would make you do a double-take and think it was Johnny Sins, another equally iconic male porn star in our list, but Jmac is certainly on a league of his own. His massive frame and rock-hard cock are definitely a sight to behold. And while you think girls would surrender to defeat when they see his colossal bulge, you'll actually see them blush and giggle in delight as they ride this Olympian sex god.
---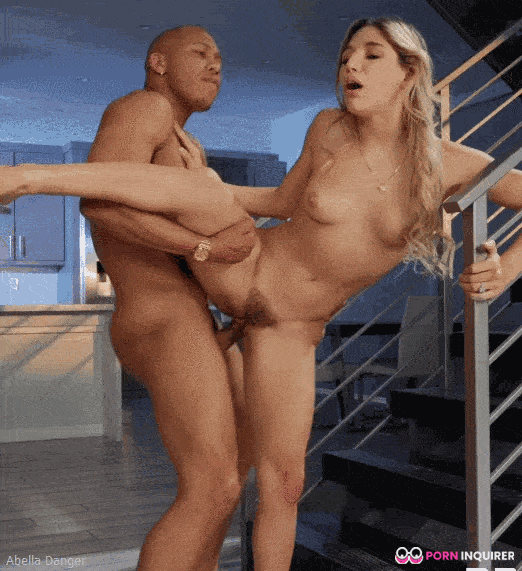 Starting his porn career in 2016, the former college athlete is definitely eye candy—especially when you see him whip out his 10-inch schlong. Ricky is one of the more recent adult performers that deserve a spot in our best male pornstars list as he delivers in every aspect—whether it's his well-toned body or the way he gracefully fucks his partner on cam.
---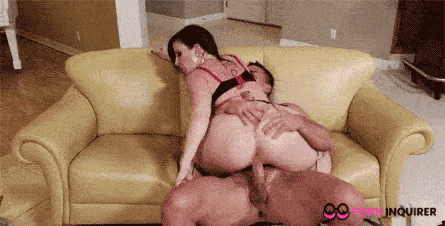 If you want raw, primitive fucking, Johnny Castle is your man. Currently, on the 589th spot in Pornhub with over 1.2 billion video views, this guy is built for sex. His hulking body, engorged manhood, and dangerously good looks have captured much prey. And like a lion feasting on his catch, he devours them lustfully as he fucks them in many ways possible.
---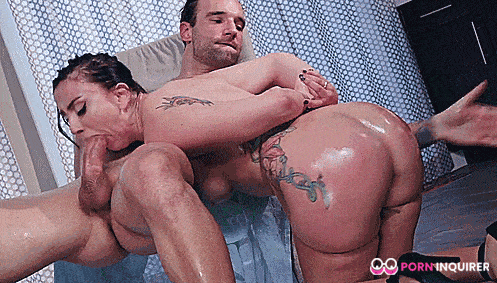 Born and raised in the City of Love, young Alex moved to the United States to pursue a promising career in pornography. Standing at a commanding 6 foot 2 with more than 163 million views, the legendary porn star now has his own website featuring various collaborations with many of today's famous adult performers and even curvy pornstars. The funny thing is he started as a musician but shifted to porn—which we think is a good choice as he shows great chemistry on cam with his partners, most notably Penny Pax, Riley Reid, and Keisha Grey.
---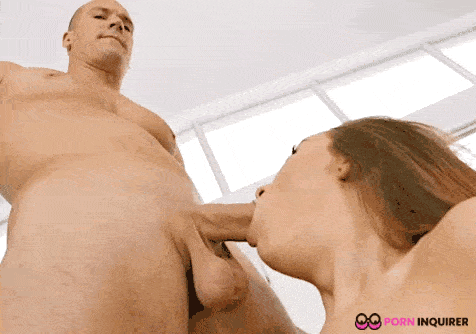 One of the most prolific male adult performers on our list, Sean Lawless, has done 300 scenes since he first debuted in 2013. The sex outlaw from Fort Lauderdale has about 21,500 fans on Pornhub eagerly consuming his content. Sean stands at 6'2″ and weighs over 200 lbs—a beast of bone and muscle perfectly built for fuck and pleasure. Make no mistake, Sean is your man, and you'll enjoy every minute of him on screen.
---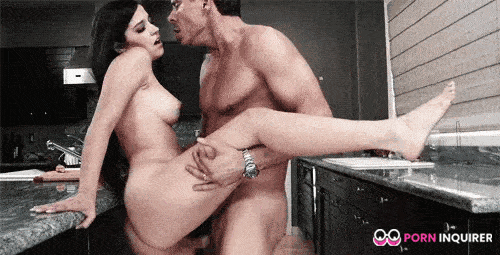 Do you think we'd miss out on including industry veterans? Think again. Next on our list is the three-time XRCO Male Performer of the year, the highly-decorated Mick Blue. Hailing from Graz, Austria, Mick later went to LA to pursue a career in the adult entertainment industry—a nod to the right direction as he has successfully appeared in many films and won over 50 awards for his excellent performance. Mick is dedicated to pleasuring women as you see him balls-deep plowing girl after girl in every scene Mick appears in. He also has an OnlyFans account to see exclusive OnlyFans nudes and videos for his large fanbase.
---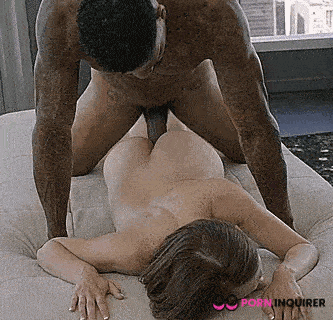 Almost on the Magic 500 list is the massive figure of Jason Luv. His commanding physique and height of 6'5″ and 107 kgs may overwhelm his partners. Still, he actually cares for the comfort and pleasure of his partners. He would take on them all—whether they're busty Latinas, hot Asians, or MILFs.
---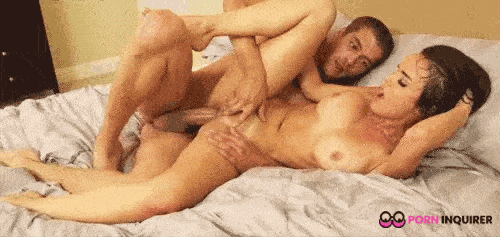 A self-titled "pornnomancer," Xander is a heavyweight when it comes to butchering pussy after pussy in his scenes. His mischievous smile and devil may care attitude on-cam is entertaining to watch while making his on-scene partners moan and cry in sheer ecstasy. His natural talent for fucking has won him several awards with AVN, XBIZ, and XRCO, making him a serious contender in our ultimate male pornstar list for 2024.
---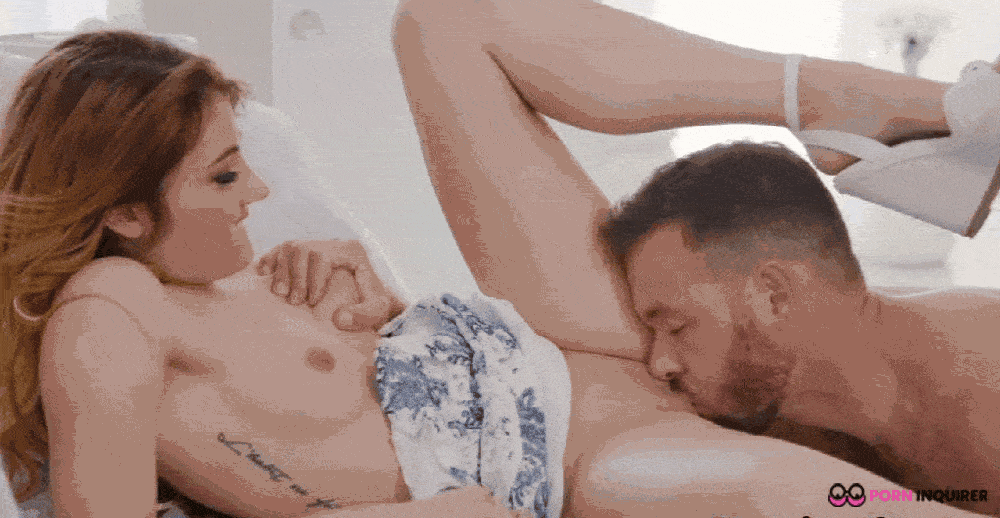 This bulging stud is a complete sex-machine—ticking everything you want from a guy. Handsome, tall, with a massive boner, what else can you ask for? This Adonis's sculpted body is not just for looking. These are real muscles that can lift almost anything. His enormous dong has also impaled many female adult performers leaving them weak (but satisfied) after an hour-long fuckfest.
---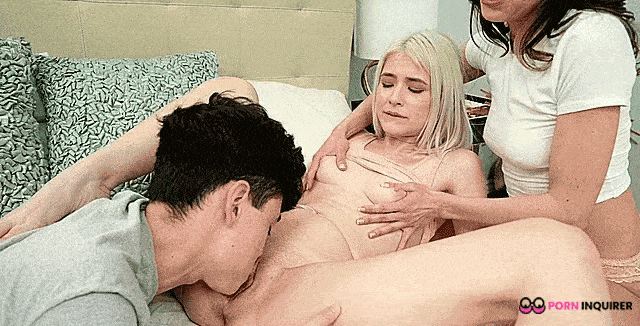 Literally translated to "Juan the Crazy Cowboy," the fresh-faced horny lad continues to surprise audiences in scenes involving him and cougars. Don't let the innocent boy fool you–he's far from it.
---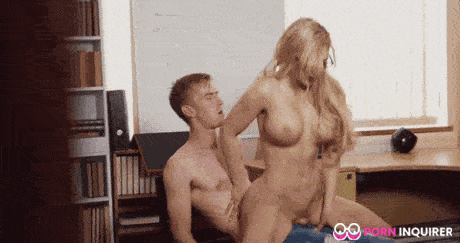 Moving from across the pond is Englishman Danny D, who has been drilling pussies for our pleasure since 2007. The Chatham local is currently ranked at 160 on Pornhub and has a remarkable 716 million video views and 10 million profile views. His huge dick, without a doubt, is his prized asset. You'll see in the eyes of his partners how much they enjoy getting whacked by his massive meat stick. From group sex to an intimate one-on-one, Danny D pleasures his partners like a proper gentleman–better watch out for his sex cams!
---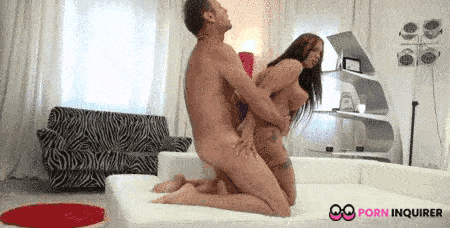 Last but certainly not least on our top list is the legendary Casanova himself, Signore Rocco Siffredi. The maestro of porn has crafted beautiful films throughout the decades, which earned him a spot in the AVN Hall of Fame. From acting, Rocco has now shifted towards producing and directing porn with an immense fan base worldwide. The Italian Stallion is very active in pleasing girls from all over and giving us a show that we all deserve.
---
Who's The Sexiest Male Pornstar?
It's a unanimous decision for us here that the Italian Stallion, Rocco Siffredi, is the top gun for male pornstars. His irresistible manly charms and god-like body are his weapons, making him a household name in porn. We also respect his career spanning decades—an impressive feat that many male adult performers only dare to dream. He even has his own production company, which helps budding porn stars get their foot in the door in the competitive world of adult entertainment.
---
Who's The Newest Male Porn Star?
Admittedly, it was really hard for us to decide who among the newcomers reigned supreme. But in the end, Jordi El Nino Polla is something that we're definitely eyeing in terms of growth and performance on cam. With just shy of five years into his adult career, we see a promising future in store for Jordi for as long as he plays his cards right.
Check out more of his performances on Pornhub and see for yourself why this guy deserves to be included in the big league of big dicks!
---
Final Verdict
These 18 studs are definitely the cream of the crop when it comes to creaming pussies on camera and never fails to give us a standing O every time. We are proud of every guy that made it into our list of "The Best 18 Male Pornstars in Porn of 2024," as they've helped create masterpieces for us to enjoy and jerk on.