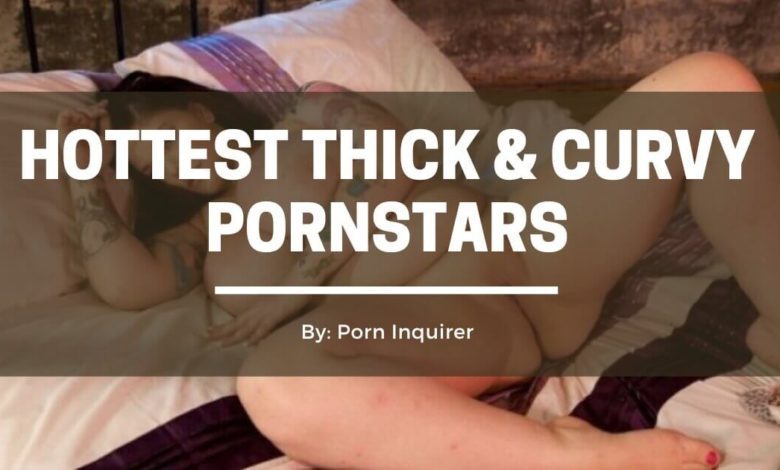 Curious to know who the top 18 hottest curvy and thick pornstars in porn of 2024 are? You've come to the right place. Your pals from Porn Inquirer have made it easy for you to check the hottest pornstars to come your way and grace your screens.
If it's thicc, big, and tasty that you're after, these girls can certainly fill your huge appetite. Read on to find out more and check the links below if want to meet thick and curvy girls in your local area!
The Top 18 Hottest Curvy and Thick Pornstars in Porn of 2024
The rules are clear and simple: we scouted the Internet for the ladies with the juiciest and roundest bums, and the most succulent and enormous pairs of melons. There's more to love from these b bodacious babes and we just think it's fitting to pay homage to these curvacious chicks who have made us cum because of their talent in the bedroom and their natural-born gifts.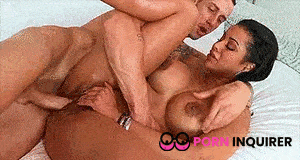 Whoa there, amigo! Before checking your tired Snapchat nudes for the nth time, we've got something EXTRA special for you… like seriously, an extra serving of thicc, luscious thighs, XXL breasts, and a big platter of that juicy ass. Mary Jean is a blessing to everyone, and if you see her in a scene, you would truly feel blessed!
Born and raised in The Bronx, this curvy Latina keeps on surprising us every single time she shimmies her booty when riding her partner's cock. Her fiery moves are enough to rekindle the flame that would otherwise be dying inside your pants.
---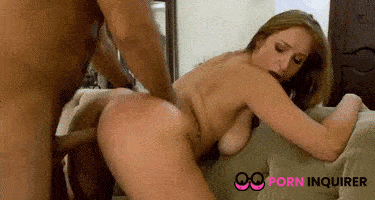 This bootylicious bisexual is here to change the way you think about thick and curvy girls. Most men will immediately think of Latinas and ebony vixens as the golden standard for thicc girls. But boys, best believe us when we say Skylar is one of the exceptions! White girls can have it too, you know!
With a peach the size of The Empire State and a pair of mammaries that would make you feel thirsty, this brunette is surely one masterpiece!
---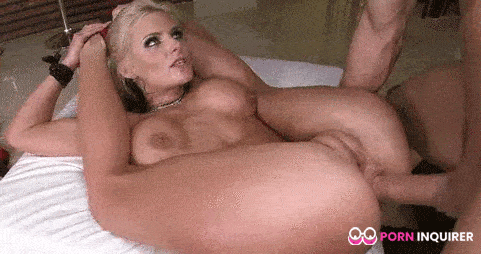 Now, when you say big and juicy, it's not always the plus-size women we've known to love. There are thick and curvy girls who have them in all the right places. Phoenix Marie happens to be one of them.
Known as an "absolute tigress" in the smut industry, her behemoth buns have been glazed, rimmed, and fucked by countless men. Men constantly drool over her as she skillfully rides her partner's girthy meat stick and elegantly does so with much finesse, as a gifted dancer would. How's that for talent?
---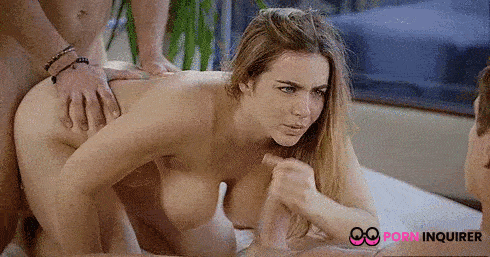 Currently ranking 56th in Porhub's sea of pornstars, Natasha Nice is just someone you shouldn't miss! Don't let her name fool you. Ms. Natasha is nice, naughty, and everything in between! And there's so much more between those plump and juicy ass cheeks too!
She may flash you a sweet smile, but the moment she's bare naked and her nice pair of racks flash the screen, she drops her "nice" little act and immediately turns into a feral sex animal—unrestrained and untamed!
---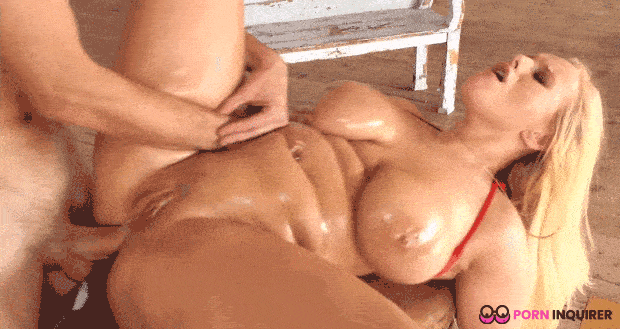 Next on our list is one of the hottest pornstars is an angel with a wicked appetite for cock. The Eastern European Angel Wicky may be smaller height-wise, but what she lacks vertically, she makes up for horizontally.
Her big cans and her sweet, bouncy caboose are such a treat as you watch her ride a dick like a pogo stick—jiggling and bouncing all in its full HD glory! She currently has nearly 88,000 subscribers in Pornhub and about 148 million views in total—now that's one amazing feat!
---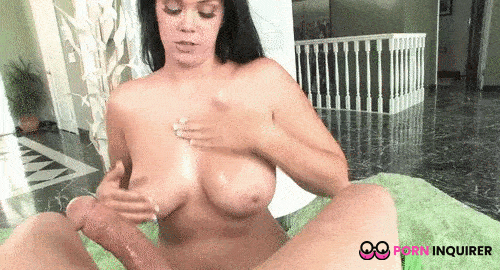 Standing at a commanding 5 foot 11 inches, the Amazonian bombshell has ensnared the hearts (and cocks) of thousands of men and continues to do so. A native of Orange County, California, Alison's massive duo of boobs and ass has dominated the screens of many horny guys and girls looking to have a hearty slice of this pound cake.
Her energy is unmatched, and her stamina is enough to conquer any guy's erection. She's on the 125th spot on Pornhub and continues to rise as she gains more followers as we speak.
---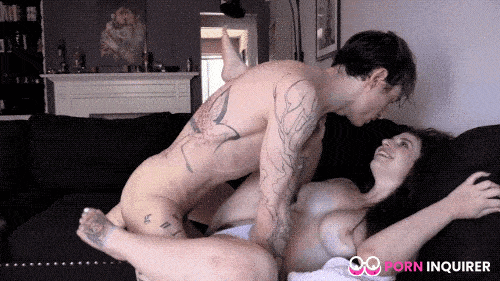 Ivy is a recognized and award-winning big booty porn star based in Los Angeles, California, with a legion of over 118 subscribers (and counting). Her large knockers and round jiggly behind have become her most prized assets.
Before working full-time in porn, she worked as a make-up artist but later decided that her passion for massive cock was worth her time more—a smart choice, if we might say. Ivy loves to be in front of the camera to peddle her wares. She has a vast repertoire of moves involving blowjobs, creampies, and threesomes, to name a few.
---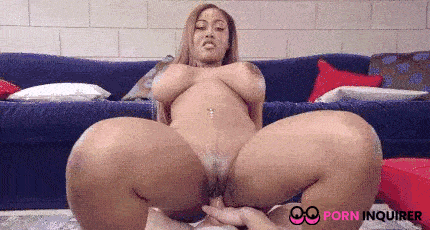 Unlike a famous singer sharing a similar-sounding name with an equally impressive pair of breasts, Moriah is an ebony beauty like no other. Currently in the top 100 pornstars in Pornhub, her giant knockers and big butt have become world-famous.
How famous are we talking about? About 22 million profile views and 252,000 subscribers on Pornhub, 2.6 million followers on Insta, and 145,000. That is enough to warrant her a spot in the top pornstars with the hottest ass.
---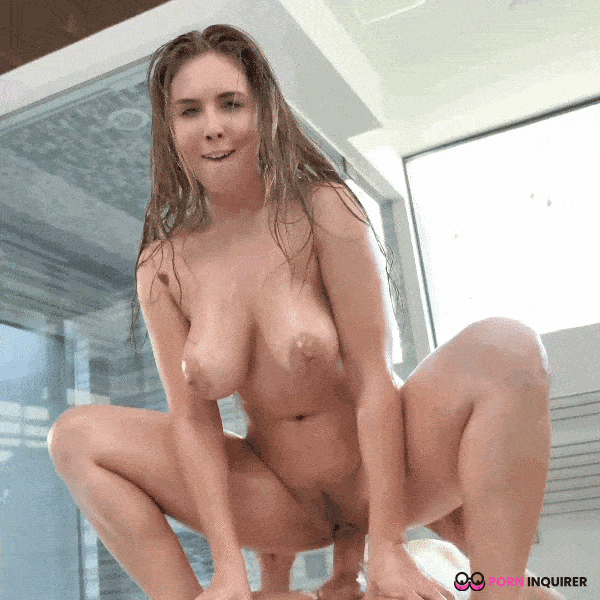 The Irish-American sex goddess Lena Paul probably rings a bell for most connoisseurs of the smut genre as she is currently at the 7th spot in Pornhub. She has over 518 million video views and 835,000 subscribers. Now, that's as impressive as her huge breasts and deliciously round bottom.
The California native is not picky about sex partners and would do a scene whether you're a guy or a girl and have done well in front of the sex cams. She has a lot of kinks and has even dipped her toes in BDSM and orgy sessions, talk about one feisty chic, eh?
---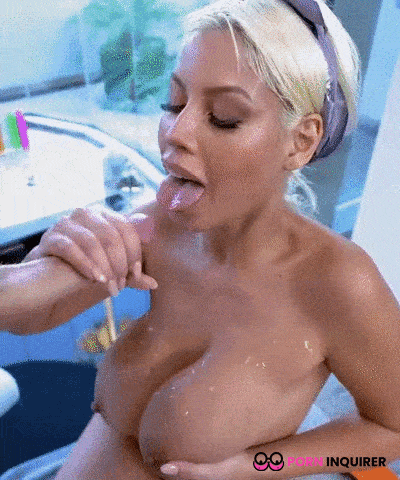 The buxom blonde senorita is originally from Barcelona, Spain, but that didn't stop her from growing a global fanbase! Her Catalan caboose has been viewed and fantasized for more than 347 million times on her Pornhub profile alone, earning her a lucky number 7 spot—77, that is.
Her tetas grandes have been slobbered, sucked, and cummed on by hombres who have attempted to soothe her wild ass. She has grown to love pleasuring both men and women and has developed a penchant for pleasuring her partners with her tongue. Find out more on her Pornhub profile!
---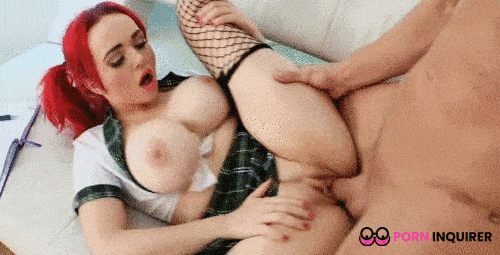 London might be rainy all the time, but native pornstar Jasmine James brings with her a ray of sunshine (and a pair of luscious and sizeable melons and cans) all the time. Watching her makes you want to stay inside while getting hot and sweaty.
The Brit chick is one of the sexiest across the pond and had a fair share of titfucks, anals, and ass ramming. You can blame those blokes because her ass is as soft and fluffy as a Victoria sponge.
---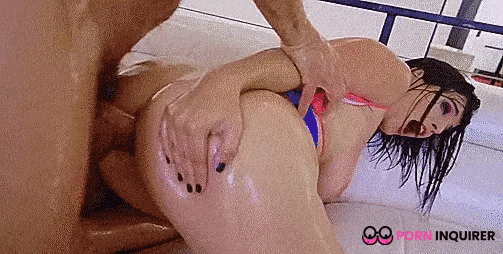 There's nothing more exotic (and erotic) than seeing a big Latina ass take a big cock on all fours while seeing her twins clap together in excitement. That's how LaSirena69 works her magic. She takes any size and shape of dicks like a pro and makes it look like child's play.
Since her debut, this siren has lured many cocks inside her and has shot amazing VR scenes, Lesbian scenes, and creampies.
---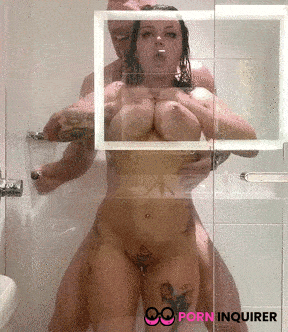 Ranking 72nd in Porhub, Payton has definitely paid her dues. Through her diligent cock sucking and pussy fucking, she has earned the respect of nearly 94,000 subscribers with over 89 million video views!
It could be her dark, mysterious looks or probably the gigantic fun bags that have seduced many people to watch her. We really don't know, but either way, we're not complaining! We heard that her favorite position is doggy-style—not a shabby choice, won't you say?
---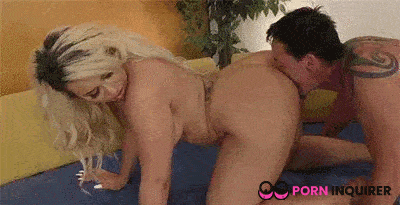 Yes, we know. Assh Lee's name is very tongue in (ass) cheek. But we don't really mind. Her ass is one of the best in town. And if she delivers as advertised, All of our eyes are on her!
Her tits and ass have become the main stars of her scenes, and every time we see her take a foot-long or get rammed by a group of guys, we die and go to heaven—ahh, pure bliss indeed!
---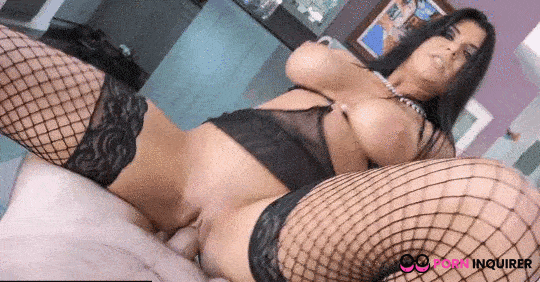 When Romi Rain enters a scene, expect it to be a downpour! The East Coast gal started her porn career back in 2013 and has steadily risen to fame, earning the 127th spot on Pornhub. With over 254 million video views and 186,000 subscribers, the sky is her limit.
Her twin cantaloupes and her big behind are the secrets to Romi's success. Whether it's hard cock slamming or tender and sensual pussy and anal play, Romi can make anyone feel soaking wet.
---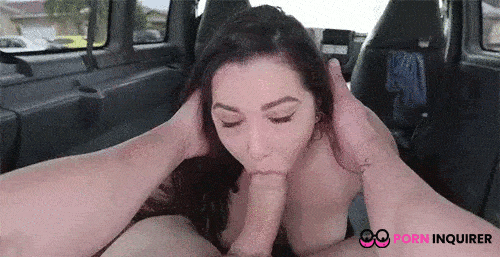 The Los Angeles native is one of the most successful in the biz starting her career as a teen pornstar. She owes her big tits and wide juicy ass to her Brazilian roots; that's why it's no wonder she's a favorite in most scenes by her partners.
Laying on top of her partner is probably the best position because we can see her twins in their full glory, working hard to please us all.
---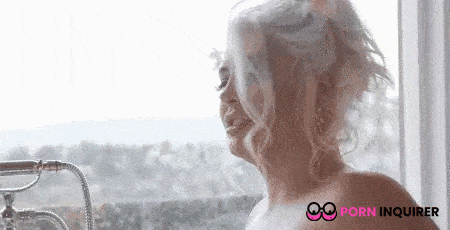 While not as huge as the ones we've included in this last, Kristina is definitely something you'd want to look out for. The blonde bombshell is a sight for sore eyes and is steadily proving herself in the industry.
Only time will tell when her big ass, fat and juicy pussy, and gigantic ass will dominate Pornhub's list. We're hopeful that she will someday! Fingers crossed!
---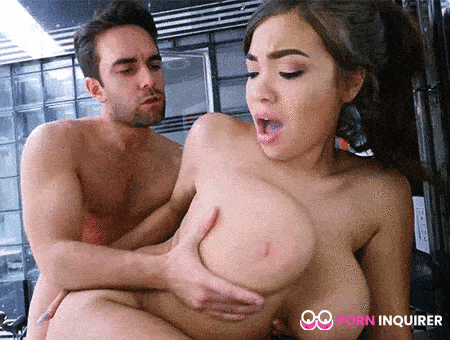 The ebony vixen started as a teen hottie in 2014 who slowly worked her way to the top—and is still getting there! Ranking at 302nd in Pornhub with 174,000 subscribers and 112 million video views, we see a bright future ahead of Cassidy.
Her big breasts and generous backside are her tickets to fame. Only time will tell when her breakthrough moment will come. For now, enjoy every inch of her on her Pornhub profile!
---
Who's the Sexiest Curvy and Thick Pornstar?
While it was hard to pick the best among the best, we went with our sentimental favorite, Moriah Mills. The ebony bombshell has everything you'd want if we're talking about thicc: a huge pair of tits and a big, shapely ass. If you're her partner, you'd have a hard time not spanking or fondling those knockers or groping her behind when you're ramming your cock deep inside her.
---
Who's the Newest Curvy and Thick Pornstar?
Cassidy Banks may have a long way to go, but we think she's someone to watch out for. We see good things (and cocks) happening for her soon. Suppose she continues to perform well, doing her best to shimmy that big ass and jiggle her enormous fun bags. In that case, people will notice her more and commend her for her excellent form and technique.
---
Final Verdict
You simply can't go wrong having any of these hottest curvy and thick pornstars of 2024 on your smartphone or laptop screens. If you're interested to know our other top porn lists, check out our entries for the hottest Asian pornstars and the best porn sites you'll ever visit.
And don't forget to check out our new page featuring The Best Snapchat Nudes Accounts for 2024!