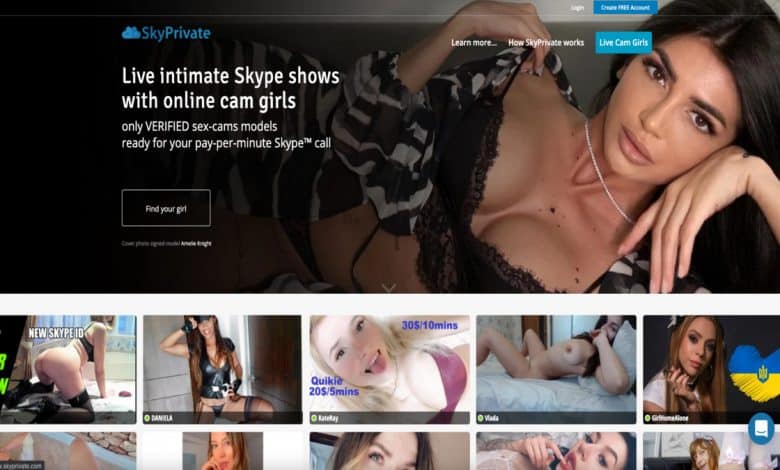 SkyPrivate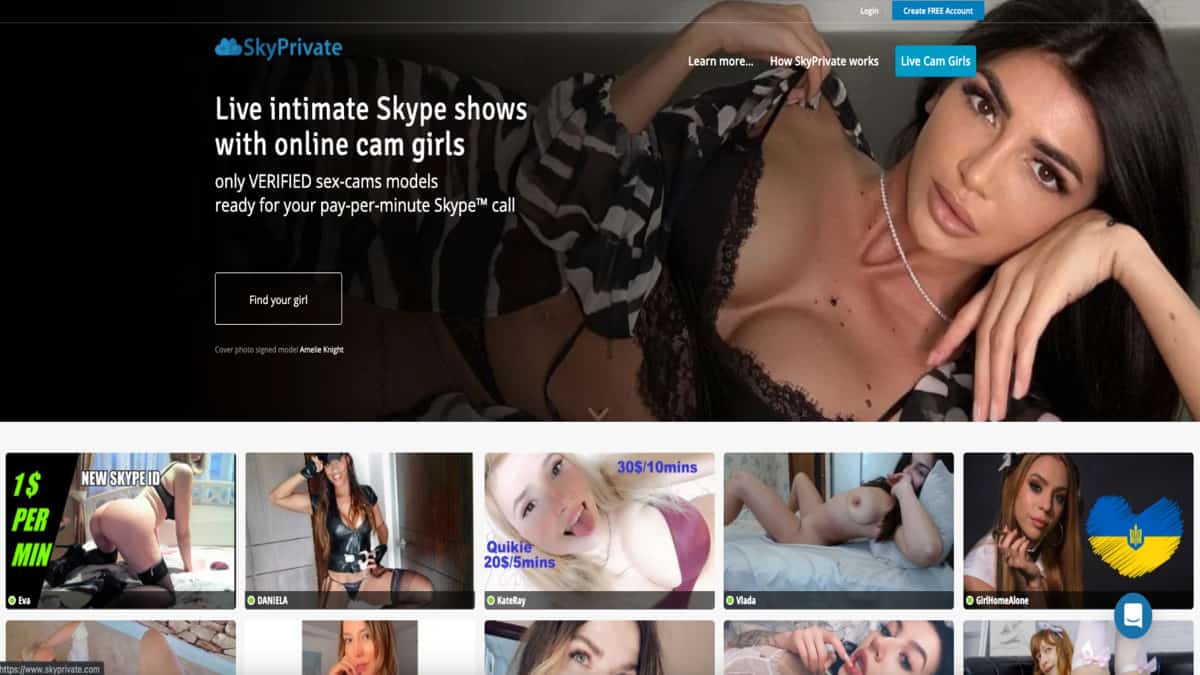 Are you searching for a one-on-one private webcam site? You will certainly love SkyPrivate. In this SkyPrivate review, we will dig deeper into everything you need to know about creating an account, meeting the top models, and so much more.
We will also share our knowledge and experience about the features, prices, and everything in between.
---
What is SkyPrivate?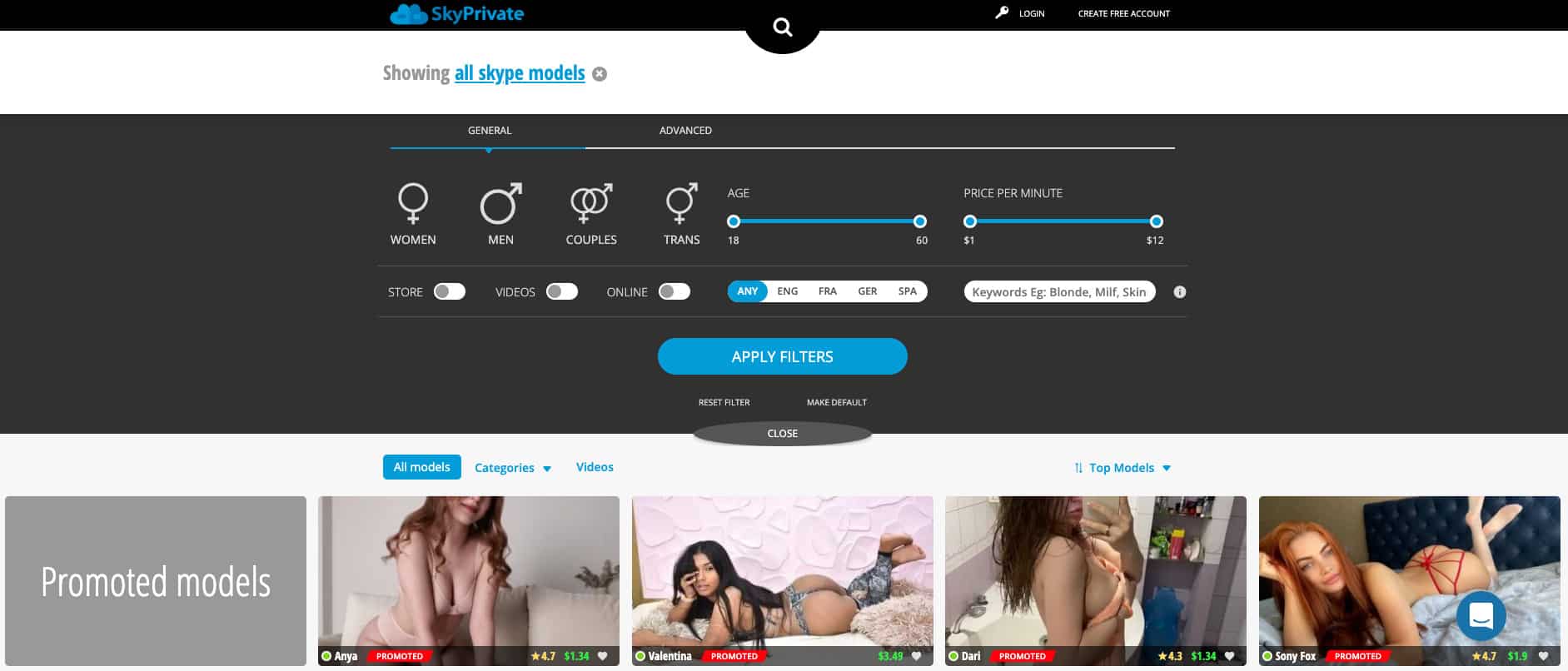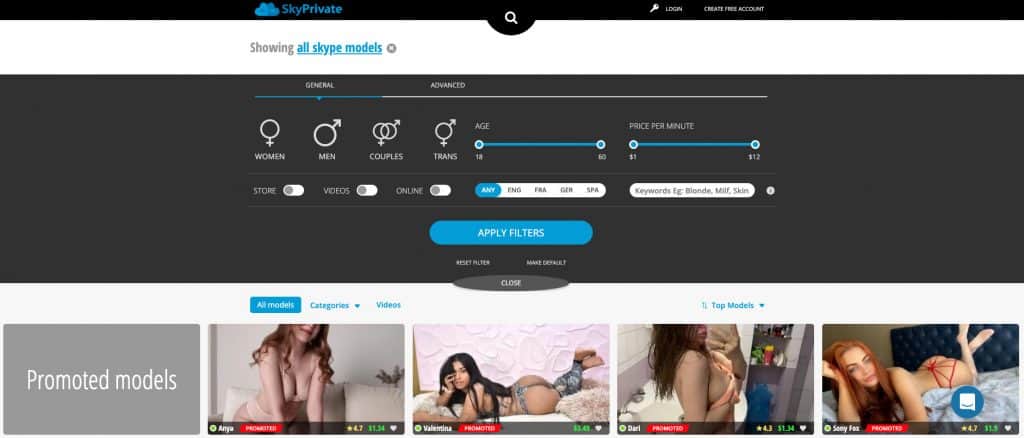 SkyPrivate is a plugin that can be utilized with Skype to charge clients by the minute for live shows and intimate adult video or prepaid shows.
Launched in 2013, the company has been its biggest growth over the past years. Over the same year, the cam industry has been increasing so fast, not to mention the pandemic has increased the size of this market as sex workers, porn stars, and adult entertainers seek other ways to make money from sex services.
For most, the plugin is a way to connect and talk with high-paying fans and regular clients with exclusive access to their favorite models. Not just SkyPrivate is a helpful, money-spinning piece of software that monetizes all your Skype calls, but the company also runs a model directory.
That could help you reach a wide audience from where you could sell other items like videos, custom photos, and even physical items such as lingerie.
---
My Review and Skype Sex Experience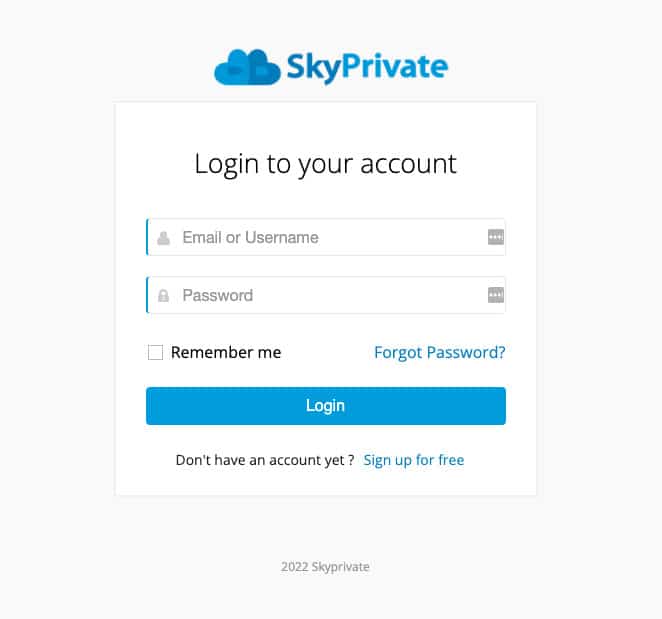 If you are searching for private chats with some of your favorite models or want to meet new models, SkyPrivate could make that real in a safe and simple manner.
Applying for a new account and membership will provide you unlimited access to a dashboard where you can monitor your credit and the capability to schedule live shows with a model. There are currently 27,000+ cam models globally on the site.
You need two easy steps to start meeting sexy women on the website and send messages with your favorite model. Apply for an account and add credit (funds) to your account and schedule a private show.
The objective of the software is to make having one-on-one private sessions with models safe and pleasurable at the same time in the comfort of your home. The best part is you can meet these models with a computer or a mobile device. How awesome is that?
---
Are SkyPrivate Profiles from Real Skype Girls?
SkyPrivate has more than 27,000 models on its website from various backgrounds. The models on the app are picked to represent different features that appeal to various interests.
They often speak English, so sending them a message won't be a problem for speakers of the language. You will also find other languages accessible on the app as well, which are Russian and Spanish.
The women in the SkyPrivate community are aged between 18 to 60 years old. You can pick the model you like and pay for it based on her rating—models who are highly rated cost more than others do.
Same with snapchat sluts, viewing their model profiles allows you to get to know about their age, breast size, sexual orientation, height, and weight. And if it's your lucky day, some models also provide their free Onlyfans url.
Other models prefer working with interactive toys.
---
Who Are the Top SkyPrivate Girls?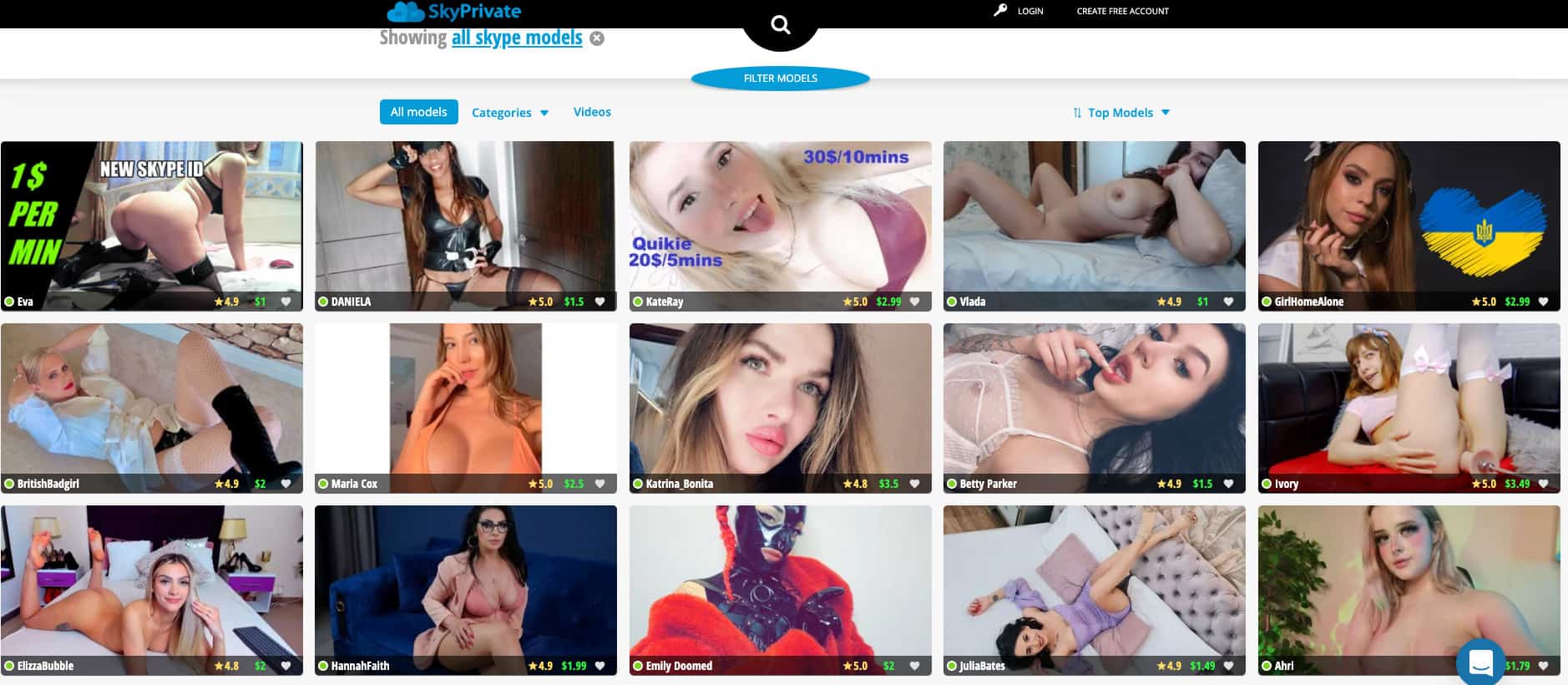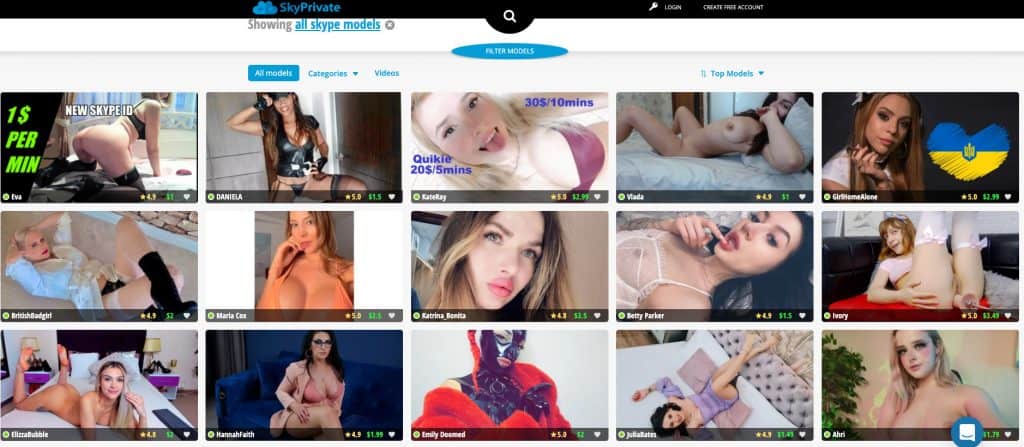 Are you wondering who the top models are in SkyPrivate? There are enough models that may intrigue you, to say the least. If you're a viewer, there are models of all body types and ages to keep you coming back for more.
This cute model is always ready to get strange for a change. She has the best tits that are ready for you to be sucked with. She has a higher star model and is always available on SkyPrivate. She's quirky, young, and has ample experience, especially when it comes to pleasing her customers.
She is like a popular hot girl in your area. She gets a little silly and takes dildos, not to mention she is always open to suggestions. So, if you have any service you have in mind, this hot girl is here to cater to all your fantasies.
Huge butts are in-trend, but I do not believe they will go away anytime soon. Combine that with a pair of tits, and you have this model. She looks really hot, so it makes a lot of sense that many men are willing to pay this model for their hot desires.
---
The Difference Between a Free Account and Member Account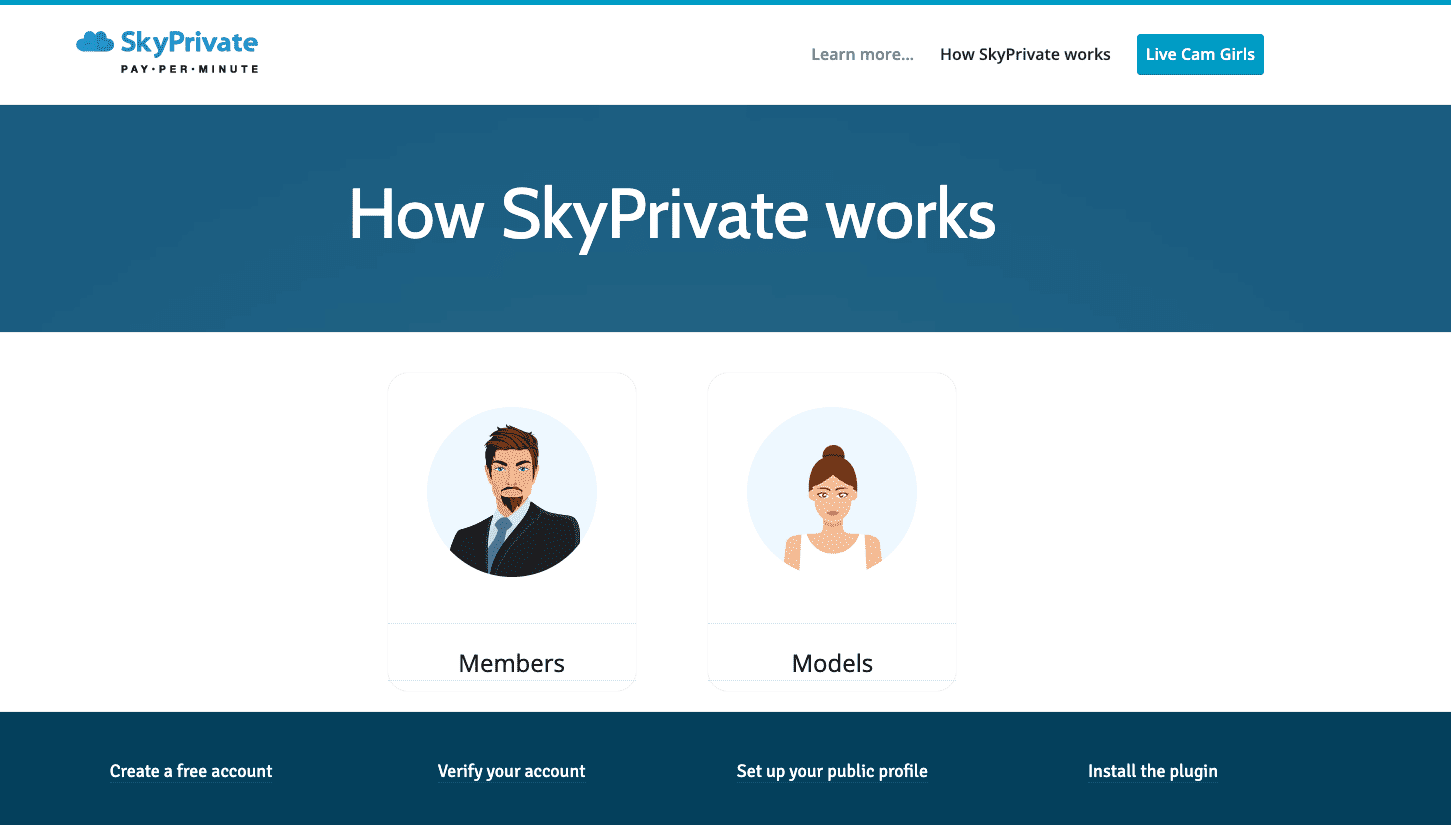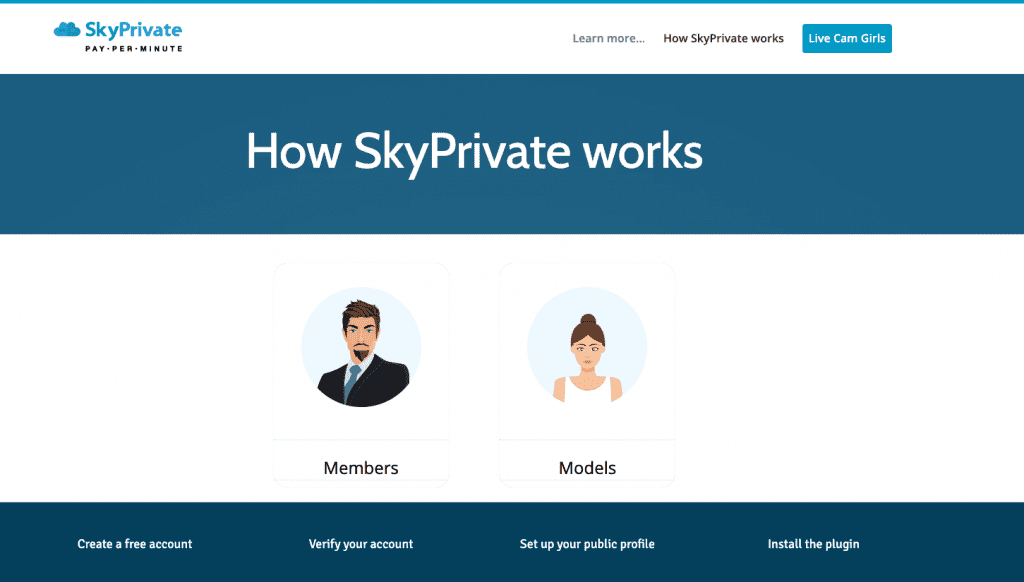 You will find two account type in SkyPrivate.
1. Free accounts
This is what you have after you fill out the registration form on the site. You will receive an overview of what is accessible when it comes to models and their profiles. On top of that, there are other things you can do.
2. Paid accounts
Remember that there are no premium accounts on this site. You just pay some money to access added services. The payments are often made on a per-minute basis. That means your account stays paid up for the duration you paid for.
Nonetheless, you could top up your payments if you want. Once you do that, the pleasures of the webcam will be accessible to you right away.
---
Is SkyPrivate Safe?
Of course! The safety features of the site are well-planned and guarantee that you're not exposed to any scammers or fraudsters. For example, only users 18 years old and above are permitted on the site.
That applies to the model and the customers. That also guarantees kids don't have access to the site. The sex chat is live on Skype, guaranteeing the authenticity of their models. Further, all the payments you have made on the site are secured by credit cards to guarantee they are fraud-proof.
On top of that, the site name will not show on your statement accounts to safeguard you as well. That means you can feel at ease at every login.
Is it a Real Skype Call?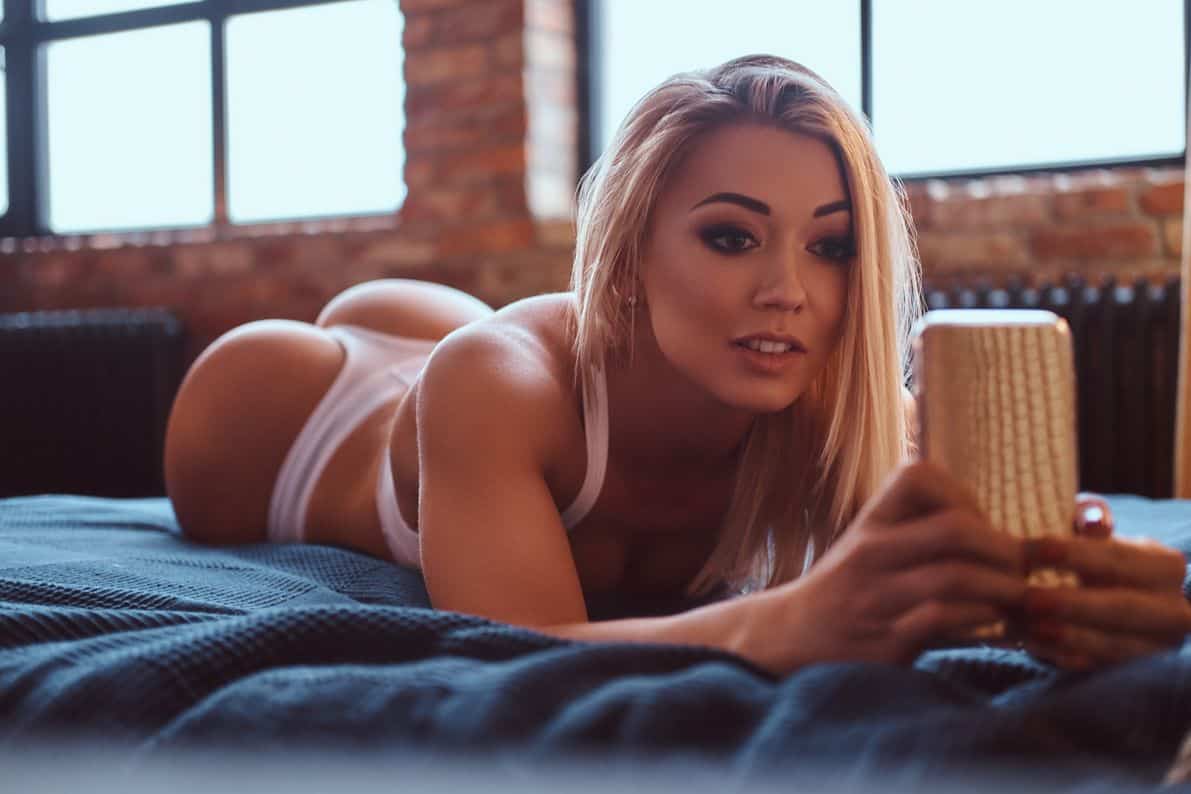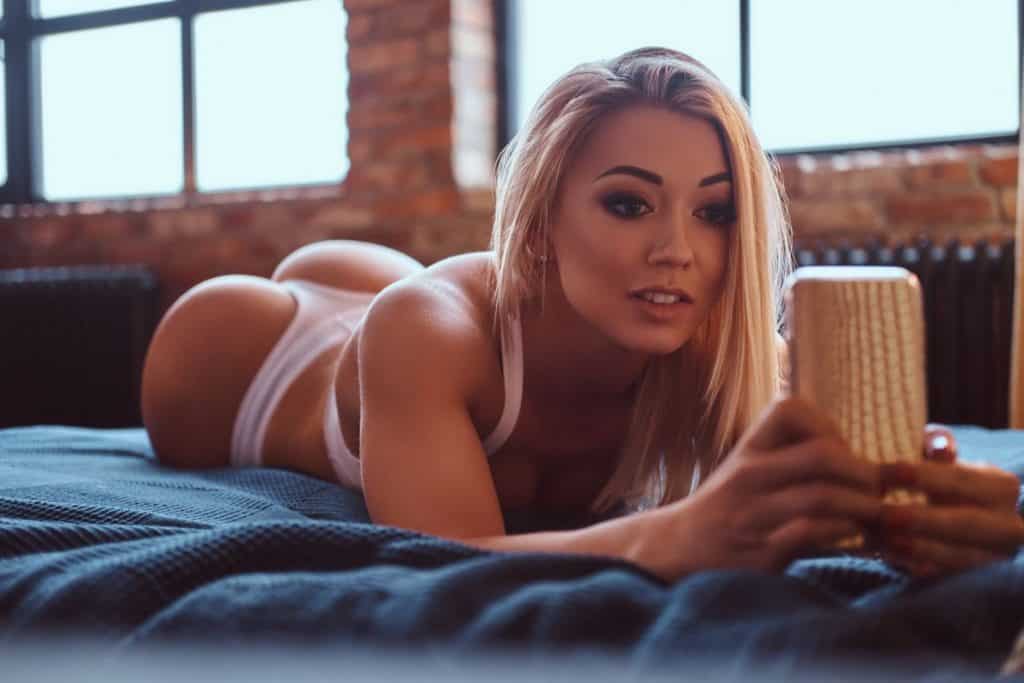 Yes. Once you are registered, you need to load your account with funds to start making calls but browsing the site is 100% free.
A minimum charge of $14 is needed for every call. Once you do that, you'll become a lifetime member and can see Skype IDs for every model as you browse.
To start a call, you need to have a Skype account, but you don't need to download other plugin software. Just pick your preferred model, add them as your contact and initiate the call.
Remember that the website will log the length of time you're connected and minus the charges from your account. There's no need for you to worry if the system does not record the Skype.
After every call, you'll get two emails: one verifying how much you've spent and the second email requesting feedback on the model you called with.
---
Does SkyPrivate Offer Refunds?
Yes, however, the platform has strict policies for refunds. They will only compensate or refund credits in the amount proportionately determined in accordance with the price paid and concern effectively reported when any credit is lost because of the platform's dysfunction.
If the customer has shown minor sexual behavior or is racist, their account shall be terminated right away, and there won't be any refund.
Their customer support and live support are amazing. There were times I was refunded my money without any issues asked I just wait for further instructions, and it was settled in a matter of minutes. My opinion is that while there are a few who may use that for bad things, it is clear that their support team is smart and can help with simply about anything.
Does SkyPrivate Offer Skype Porn?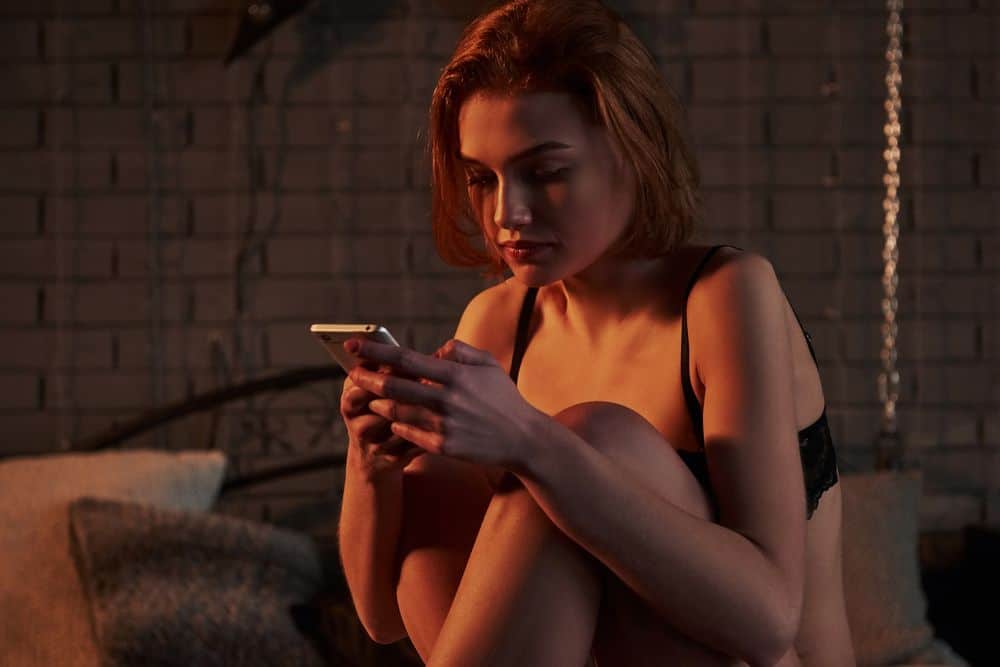 Yes, they are. The store section of the site has numerous recorded video content by models that you can freely watch at your own discretion. It is also your choice which model you like to watch.
You can book a live performance with the model you like to watch live. Also, you can watch recordings of the model's video, especially when she's not readily accessible. In short, those are porn videos ready for you to consume.
---
How to Create a Profile and Login to SkyPrivate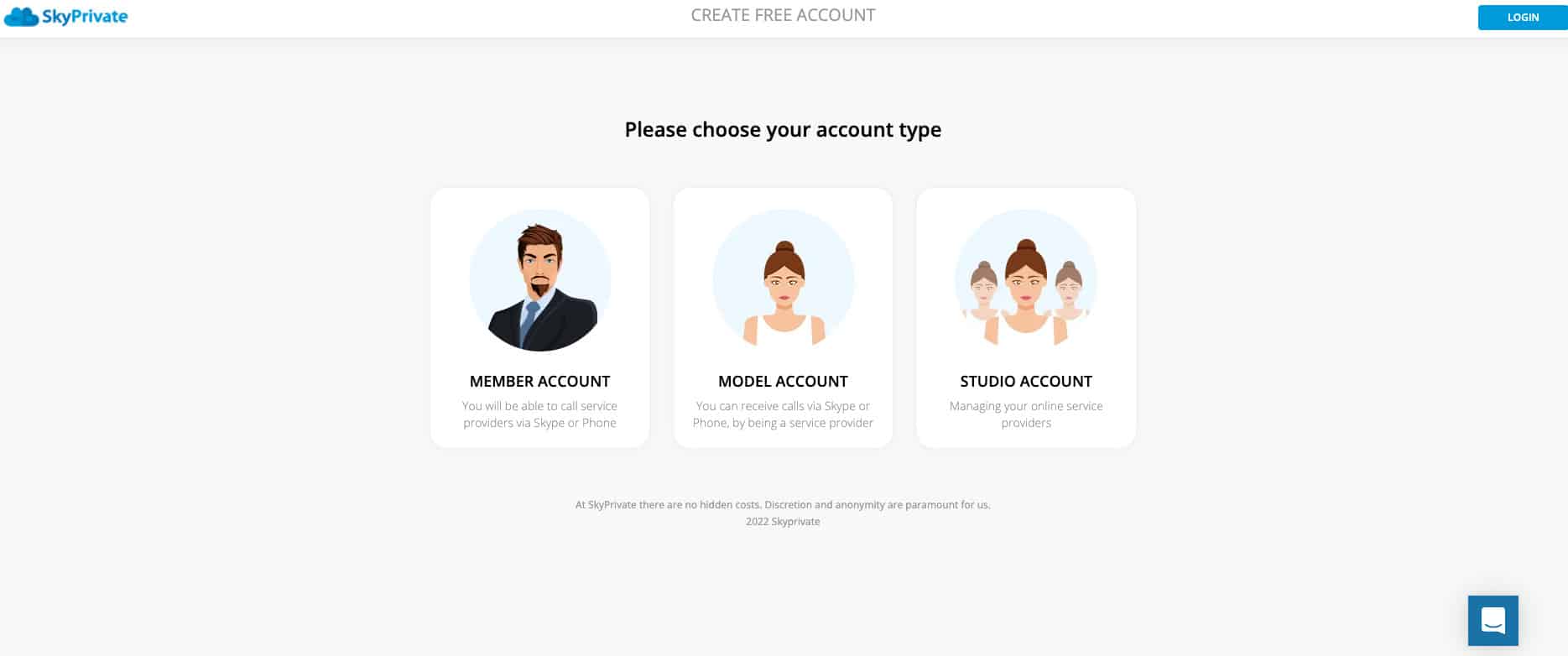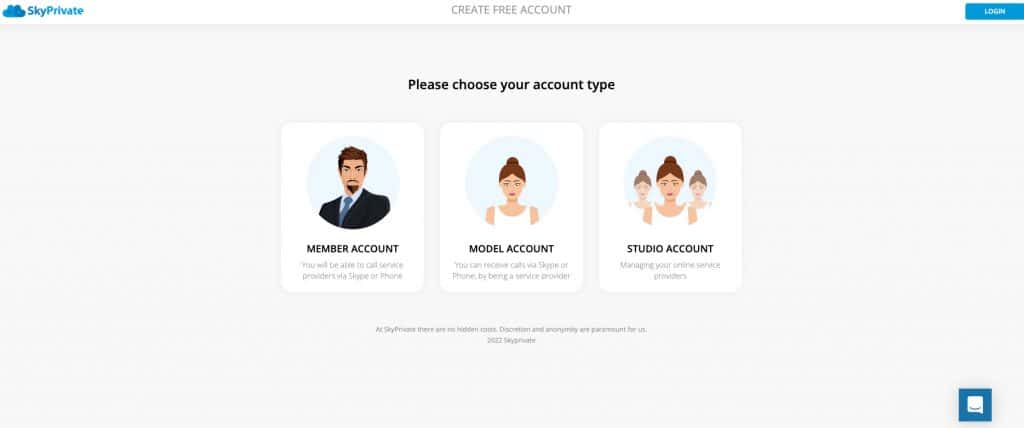 Members of the website can register easily. To make your account, go to the top right corner and click create account tab. You need to fill out a form, submit all the info, and you're done.
You only need a username, a password, an email address, and a specification of your account.
There are other users who do not want pop-ups in their mail. You can prevent that by using another mail address for registration.
---
Why is SkyPrivate Better Than Other Webcam Sites?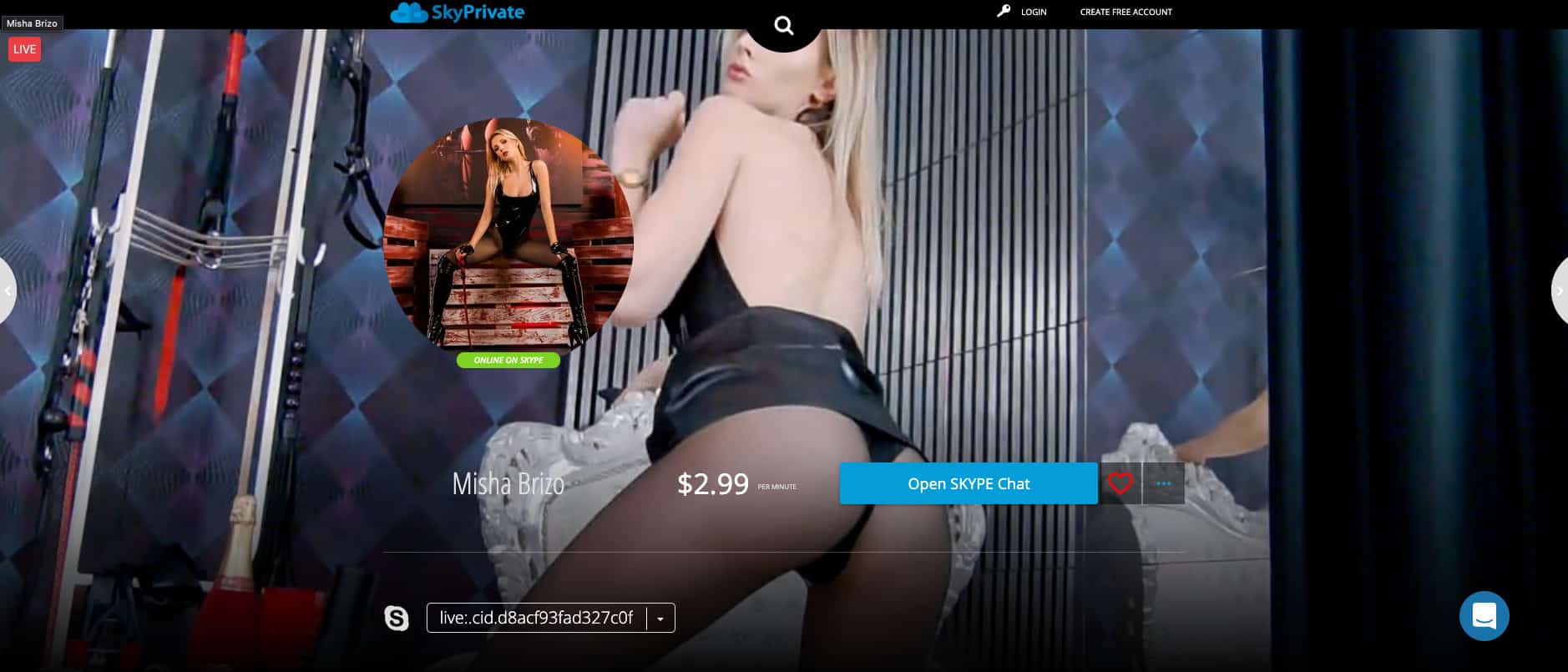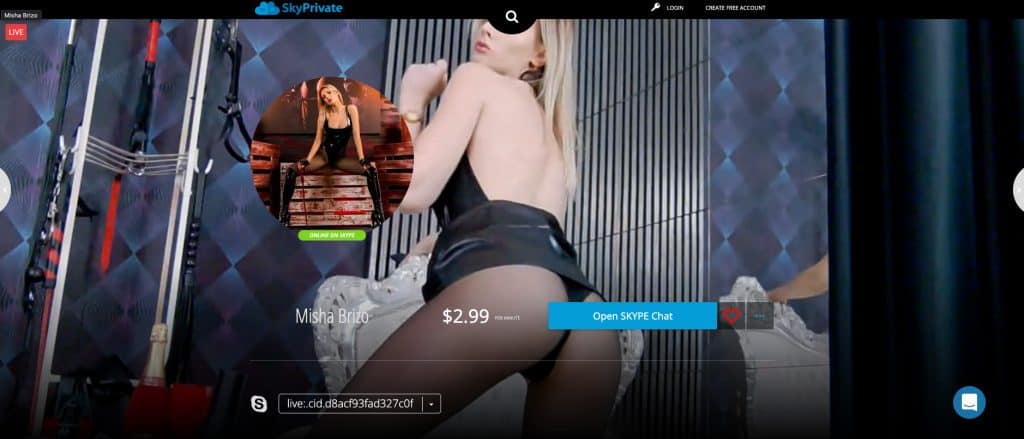 Honestly, SkyPirvate is one of the best webcam sites out there. It's user-friendly, the members are friendly, the services are great, and their customer support team will answer all your concerns.
The best part is that SkyPrivate offers you a wide array of models for you to choose from. Whether your business on the platform is to watch hot babes or crave some fetish things, the website got you covered.
Registration is simple, and your information is guaranteed to be safe(make sure to read their privacy policy and terms & conditions), including your payment transactions. It's obvious that it is a website you can be well-entertained at a reasonable price.
SkyPrivate is an example of remarkable service. It delivers top-notch services and has the utmost care for its users and members. What else can you ask for?
---