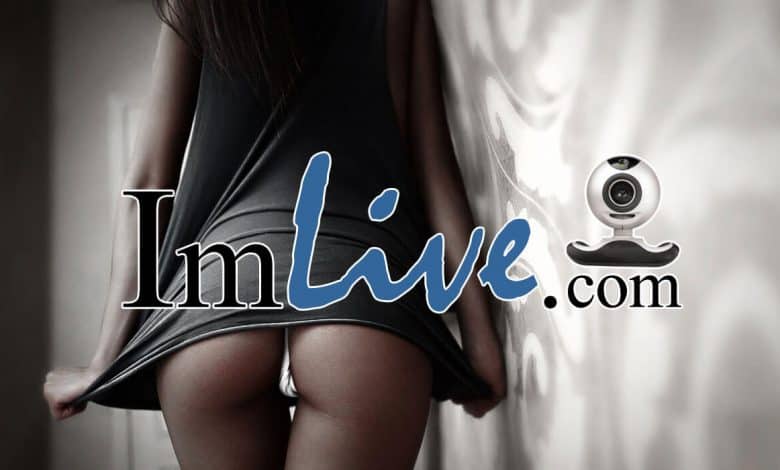 ImLive
Is ImLive what you've been looking for? Well, there's no way for you to know that for sure until you're finished with my review. Lucky for you, all the information that you need to make that decision is right here. I'm giving you the full ImLive tour, which includes:
an introduction to the platform
a walkthrough of what my first experience with ImLive was like
the extent to which the site is free
the ability to obtain free credits
a rating of the girls on the site
the best categories that are sure to turn you on
the extent to which mobile devices are supported
my overall feeling about the site
So, why do you even need ImLive? The simple answer to this is that you need real fun and arousal. Could you get this from porn? There is a lot you could get from porn, but if you're looking for customization, authenticity, and specificity, then you'd be barking up the wrong tree if you opt for porn.
Why do you think that adult sex cam sites have been booming for so many years? It's hard to watch porn without imagining what it would be like if the stars who you were lusting over were simply trying to make you happy. What if you had a video chat kind of scenario where you could tell the stars what to do, and they would respond by granting all your naughty little requests?
That's the kind of experience that you get with adult live cams. On ImLive, the models are there to bring your sexual fantasies to life, and all you need to do is be open and let what you want to be known.
---
What Is ImLive?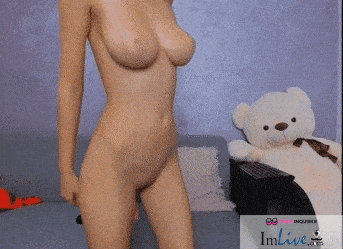 So now, let's dive into what the ImLive platform is for a moment. Close your eyes and imagine what it would be like if there were some medium that gave you direct and easy access to all the sluts who you want to play with on cam.
This would give you a seamless connection to the girls who you want, as opposed to connecting you to the girls who someone else has selected for you. These girls are incredibly welcoming, and very responsive, and they also couldn't be any nuder than they already are. Doesn't it sound like a huge win on all fronts?
I know when you hear about cam sites, it is natural to assume that the quality is not very top-notch. You're not misguided in thinking so, as this is the case with many of the adult cam offerings on the Internet. However, ImLive does not fit this bill.
You can tell that there is a quality requirement were the cameras that the hotties use are concerned. The video feeds that they produce are both big and clear. This means that you can see the beautiful faces, plump asses, and wet pussies in high definition.
Depending on your preference, ImLive allows you to chat with girls, guys, couples, transgender people, and even porn stars when they are online. The porn stars referenced here are not just some random ones. Top-tier stars, such as Lana Rhoades, are present and ready for some action.
---
From IM Live Login to Camming – My ImLive Review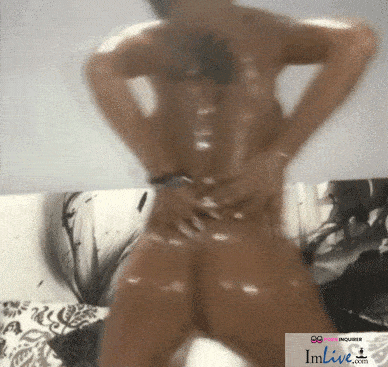 Welcome to the ImLive review time, everyone. If I'm going to be telling you so much about a site, then that means I would need to have used said site, right? Using the site means that I can share the experience that I had, as well as the process that leads up to the creation of my own account.
So, this all started when one of you, my lovely readers, clued me in on a little site called ImLive.com. Over a relatively short space of time, other people who heard about the site were asking me what I thought before they got involved.
With all this in mind, I had my work cut out for me. I started by visiting the site, and I was genuinely impressed by the layout. There's a basic design that you get used to when you visit as many of these sex webcam sites as I do. While there are elements that ImLive retains, it does a lot differently, which gives the site its own identity and feel.
Remember, most of my job involves interacting with and looking at hot babes. If something about the places that I see them don't stand out, then they may simply get lost in the shuffle. ImLive, however, is not about to get lost anytime soon, with its unique touches.
I saw thumbnails featuring various models as usual. However, instead of a broad list of thumbnails and nothing else, the site creators decided that sharing information with you about the models would better inform your decisions.
Therefore, each ImLive model on the page is given bigger space than normal, which facilitates a thumbnail, a preview of the live feed, a username placement, a live status indicator, a rating out of five stars, a brief profile description, and an expression of how many photos and videos the model has uploaded.
If you are so inclined, you may also read the reviews that led to the model's star rating. A link to do so lies in this information area.
Apart from the comprehensive look at each model, there is a search bar that you can use to filter by various tags and categories. This allows you to customize your experience, and you'd better believe that I dived right in with that search bar and started going to town as I looked for exactly who appealed to my taste.
There are two kinds of cams on the site. There are the free shows and the not-so-free shows. As a guest, you can only view the free ones. The button to join each channel clearly indicates if viewing is free or not.
I jumped into an ImLive free show and proceeded to watch a model get it on. There were other users who were commencing about what was going on, and they were also tipping the model. Unfortunately, I could not make any comments as the site told me that I needed a profile to do so.
This was easy enough to rectify though, so I got to work creating my profile. The process was simple, and it only required me to provide my email address, my desired username, and my desired password. After this, I clicked the "join free" button.
My membership was underway, And I began to take advantage of my ability to comment and use credits to achieve some raunchy targets. Note, that upon joining, ImLive was nice enough to provide me with 30 free credits. This allowed me to get a bit of testing done before there was any need to purchase or acquire any further credits. I'd say that this was one of my best sex webcam site experiences yet.
---
Is ImLive Free and Can I Get Free IM Live Tokens and Credits?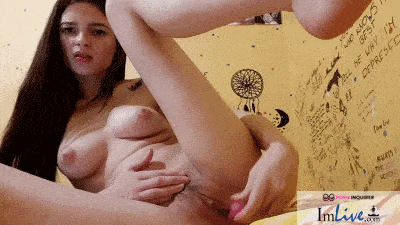 No one wants to have to spend a small fortune just to enjoy some wet pussy play. Don't get me wrong, as I'm not saying that pussy isn't worth it. I'm just saying that the freer it can be, the better. I'm certain that you agree with that sentiment, right?
So, let's start with ImLive. There is a paid experience, but there is also a free experience. You don't need to whip out any cash to have an amazing time with this site. After all, this is the reason that there are both free and paid cams.
If you choose a paid cam, then there is typically a cost of some number of credits per minute. Alternatively, you can simply choose a free cam, and save your credits to do all the model tipping that you want.
On the topic of ImLive credits, let's talk about the extent to which you need to purchase those. First, credits are used either for watching premium cams or for tipping models to get them to do specific tasks. Tips can also be used to make the models' smart sex toys vibrate inside them.
Upon registration, ImLive provides you with 30 free credits to get started. When you want more, you could purchase them from the site, or you could simply use a token generator. Note that we also offer you a token reward, so you don't need to worry about purchasing these.
---
Rating of ImLive Girls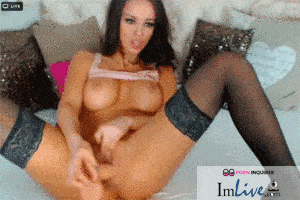 Who wants to jump onto a live sex cam site if the girls that they're supposed to be interacting with aren't hot? That's the whole point, isn't it? We both know that you're watching this stuff so that you can get yourself off and cum as hard as possible.
Achieving this requires you to be turned on to an immense level. Not every girl you encounter can do that for you, so you need to know that this investment of your time is likely to yield hot girls.
I can tell you that no matter what your idea of hot is, you can find a ton of girls that match the said idea on ImLive. Therefore, I give the ImLive girls a top-tier rating.
---
What Are the Best ImLive Categories?
If you want the best out of your I'm life experience, then it would be in your best interest to explore the following categories on ImLive:
BBW
Asian
Ebony
Latina
Mature
Milf
Couple
---
Does ImLive Work on Mobile?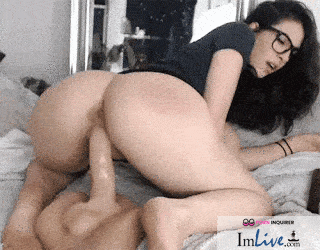 ImLive is a fully mobile-optimized site, which means that you can access it and have as much fun with it as you want, on any mobile browser.
---
Does ImLive Have an App?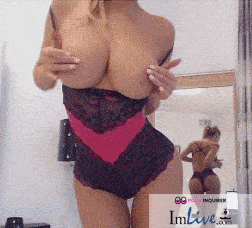 Should you want an experience that is specifically built for Android, you can download the ImLive Android app. It is not available on the Google Play Store. Therefore, you must get it in apk form.
---
Other Comparable Cam Sites
Comparable Site #1: Camversity
Comparable Site #2: BongaCams
---
My Final Verdict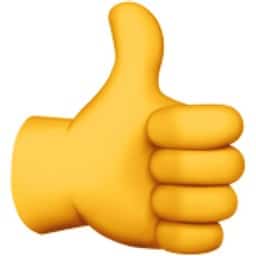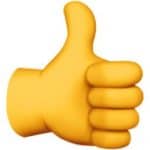 I think that ImLive is all you need in a slut webcam site offers. While it has a paid experience, it also has an amazing free experience, which is all you need to satisfy your horny cravings. Check out the ImLive support page if you run into issues.
If you haven't signed up yet to Im Live, please stop delaying your sexual happiness.
---