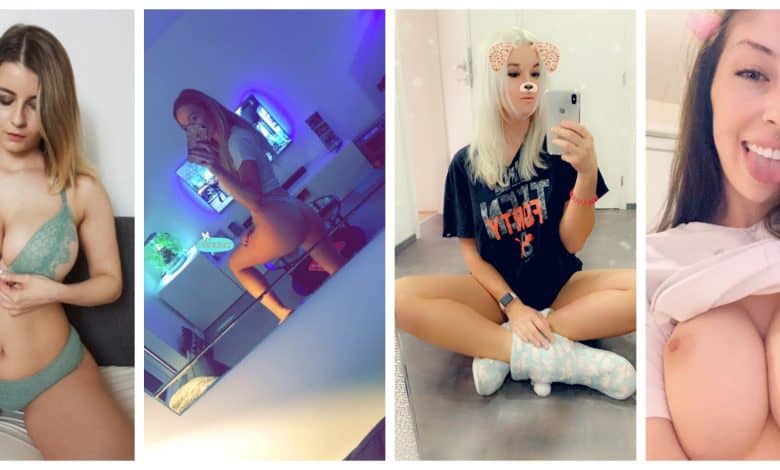 So you've come across the premium snap site SnapperBabes and are looking for more information before signing up. And you want to see some images of what you'd get after signing up. The good news is I did just that. Here is my review of SnapperBabes and some leaked snaps just for you!
The world has come a long way from the days when porn can only be enjoyed in the traditional way. There's no longer a need to run to the store to grab your favorite adult movie to enjoy your night.
Times have changed, and many things are a lot more immediate than they used to be. Thankfully, porn wasn't left out of the loop, which means that it can be enjoyed in all its nude glory right on your phone.
SnapperBabes is that avenue. It's quite accessible, and it is not static at all.
---
First, what is SnapperBabes?

SnapperBabes sounds like some sort of porn site, doesn't it? Well, it's understandable why, as what it technically comes close to that.
SnapperBabes is a premium Snapchat deal where you get 5 real models for the price of one. Five unique premium accounts that each post daily snaps.
So, how does SnapperBabes fit into this equation? Well, it can get a bit pricey when you want to subscribe to various premium Snapchat accounts, so SnapperBabes decided to swoop in and save the day.
You can get access to five whole premium Snapchat pages for the price of one. The five Snapchat pornstars included at writing time are Brea, Cherry, Lucy, Bri, and Blue. A sixth named Asian Snapper is expected to join the fray soon.
---
My SnapperBabes Review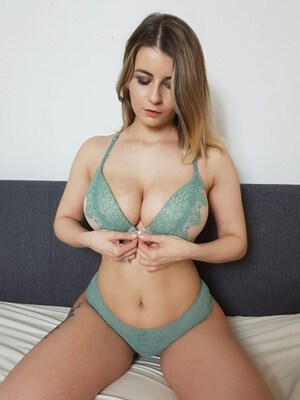 So, this review makes me smile because all I can think about is how much fun I've been having since I subscribed to SnapperBabes. You get 5 premium accounts for the price of one and the models post every day!
Regardless of what anyone says, I've always been one of the biggest fans of the porn industry in the world. Other people simply watch porn. I consume porn.
Watching movies is one thing. Can you say you follow popular porn series editions? Can you say you know director names? What about the name of the stars? Can you identify studios? Do you follow the AVN awards?
I do all that stuff as most people do for non-adult films. Now, you don't have to be a porn guru like me to enjoy SnapperBabes, because it's a great deal for anyone.
My reason for subscribing was simply a desire to enjoy sexy content in a more immediate and customized manner. Immediate is the big keyword here, as I like to have convenience in my life.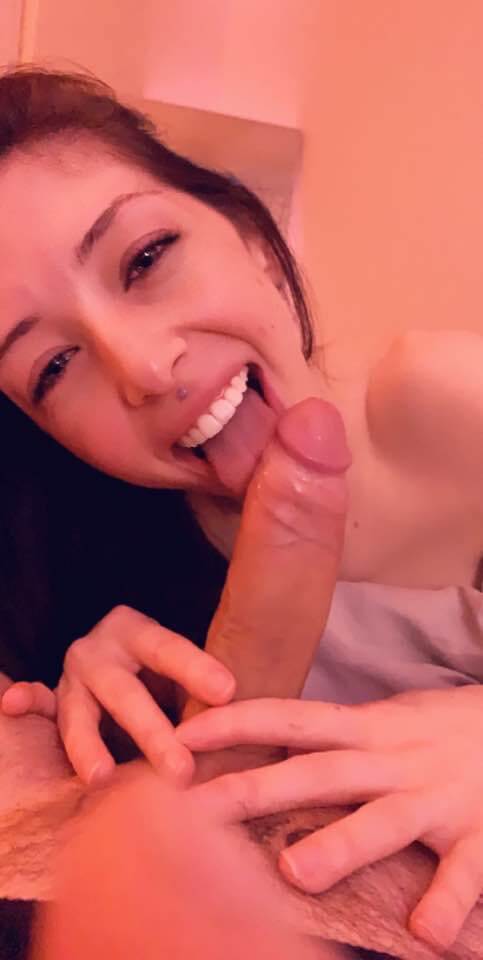 Convenience for me is more than a wireless charger or a smart home device. It means having my porn on the go, regardless of where I'm going. My phone is one piece of tech that's always with me, no matter where I go.
So, I thought, "Why not just have porn with me all day, every day?" I have a privacy screen on my phone, which obstructs the view of others anyway, which means that I can enjoy the snaps whenever. Here's a list of places where I use my phone to enjoy SnapperBabes:
The bathroom
In the lunchroom at work
At my desk at the office
When sitting and waiting for any appointment
At family gatherings
SnapperBabes has added a layer of convenience to my life that I'm not sure I can do without.
---
The Signup Process to SnapperBabes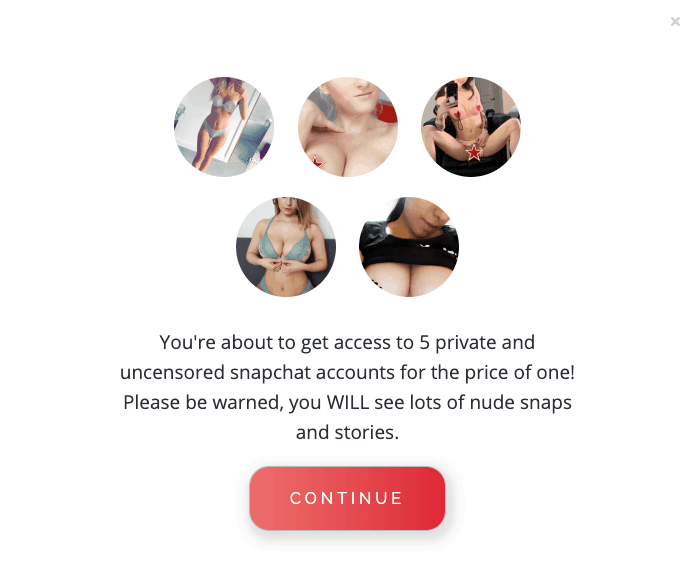 To start enjoying SnapperBabes content, there is a three-step process for you to go through, after which there's nothing standing between you and the sexy stuff. The process is as follows:
Provide your e-mail address, Snapchat username, and your payment method to initiate registration. All major credit cards you can think of are accepted, so you shouldn't have any trouble in that regard. Note that the subscription is recurring, and there are different payment options.
After payment processing, the e-mail address you provided is sent an e-mail describing how to add the accounts included in the deliciously sexy bundle. Within a few hours, your Snapchat account is added too!
From here, your subscription is considered active, and you can begin to enjoy the good stuff.
---
Pros and Cons of SnapperBabes
What are the upsides of deciding to become a subscriber of SnapperBabes? Here are some of the best ones:
Unlimited access to the sexy snaps
Real women sending you nude photos and videos for you to enjoy
Snaps offer variety as these women do numerous things for your enjoyment
Daily content to satiate your appetite
A sense of variety as there are multiple accounts
Secure system to keep your information safe
Money savings as you pay the price for one premium account, and you get five
Here are some of the downsides to using SnapperBabes:
The same models are the ones doing all the posts
Seeing one set of girls may feel repetitive
---
Customer Service and Refunds on SnapperBabes
The customer service team at SnapperBabes is very responsible, and willing to address any concerns that subscribers may have during the tenure of their subscription.
You can e-mail the team about any concerns you have using the address team@snapperbabes.com. The address is displayed on the site, and the Terms of Service advise you to direct all queries there.
The Terms of Service also indicate that refunds are not provided at any time for cancellations that are late. You must cancel at least 48 hours prior to the next billing date to avoid unwanted billing. Refunds are, however, provided upon investigation for erroneous billings.
---
What is Premium Snapchat and Premium Content
Is it a recent Snapchat modification that you didn't know existed? Well, not exactly.
In fact, the people who are offering premium Snapchat don't have special kinds of Snapchat accounts. Premium Snapchat page owners are simply willing to send out Snapchat nudes for the right price.
The services that the lustful audience gets can be in the form of pictures and videos. This audience is affectionately known as the fan base.
There is a subscription payment required for the service, which is the reason for its being billed as "premium." Some premium pages only require a one-time payment, while others require a recurring payment for the continued enjoyment of their services.
Some premium Snapchat page owners price services and plans to entice the viewing public more. For example, one very popular page offers the following services to its audience:
FaceTime, Skype, and phone sex sessions:
10 minutes
15 minutes
20 minutes
Custom nudes:
Seven custom nudes
10 custom nudes
15 custom nudes
Custom videos:
Five custom videos
10 custom videos
15 custom videos
All these offerings come with their own special price tags, so users are free to browse and enjoy the sexual content in the way they see fit. A page like this one also offers interactive elements, as you can see.
Many premium Snapchat pages offer these kinds of custom services, as people want their porn to feel inclusive. Depending on the page, the payment options could vary. The most popular for individual premium pages is PayPal.
Collections such as SnapperBabes allow content-hungry users to enjoy the pleasures of having access to multiple premium pages without needing to shell out the cash necessary for individual subscriptions.
---
My Final Verdict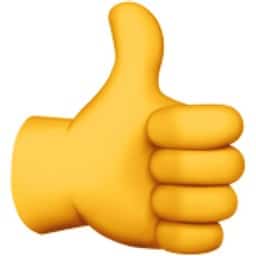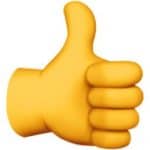 I don't think that there are many better deals than SnapperBabes, as far as premium Snapchat goes. The bundle makes having access to multiple pages convenient and cheap, and there is a high level of security.
Like many others before you, I highly recommend signing up and subscribing.
---